How to use visitor management system data to improve the visitor experience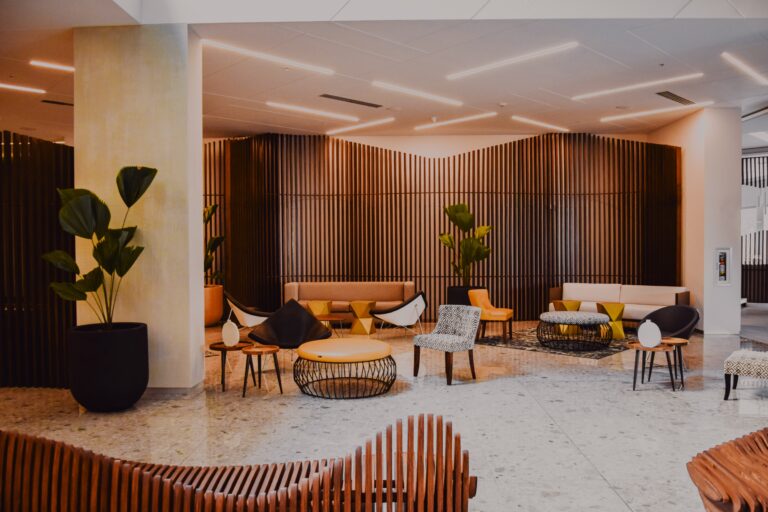 The workplace benefits greatly from having more visitors. It gives businesses more chances to showcase their brand and establish vibrant workplace communities. For workplace managers, though, it also calls for additional planning. Managers of workplaces need to be sure they have the tools like visitor management systems and approaches necessary to handle an increase in office foot traffic. Additionally, how you greet people in the office matters. The welcome should be considerate, effective, and unique.
How, then, can you accommodate more foot traffic while satisfying guest expectations? Data is the answer. When you have a solution for managing visitors that offers you visitor analytics you should be sure to check this data frequently. You can improve your visitor management procedure with the aid of this data. Additionally, it can assist you in identifying areas that require development so that all of your visitors have a positive experience with your business.
What should you look at when examining visitor data
You pull a report from your visitor management system, for example. To sort through, it is replete with tables, charts, and bar graphs. You're unsure about where to start. or what you should look for to make to gain accurate information
5 simple questions that can give you a lot of insight :-
Which visitor category frequents the workplace the most?
You can design customized sign-in questions that request visitors to give their purpose for visiting by using a visitor management app. Your visitors can inform you, for instance, if they are in the area for an interview, delivery, lunch meeting, and more.
You can determine how frequently each group visits your site once you have information on the different visitors who are logging in. It's possible that a lot of contractors visit your office each week. Or perhaps you own a law firm with plenty of everyday clients. Knowing which visitor type frequents the workplace allows you to prepare ahead of time and customize the experience.
Who hosts the most guests?
Visitors will be invited by some teams more frequently than by others. Prospects might be invited to lunch by your sales staff. Or candidates may visit your HR staff on a weekly basis. If you have access to this information, you can schedule meetings with the teams who are hosting the most guests on site. You may provide the teams with the appropriate training on how to handle visitors if you are aware of which teams commonly welcome people into the workplace. For instance, you may teach them how to arrange a desk for visitors, register them in advance, or offer an excellent office tour.
What time do visitors arrive?
Do your guests show up right away in the morning? Or is there a lunchtime rush at your place of business? You can use this information to ensure that your front desk and security personnel are adequately manned. They can ensure that they are ready for any increase in foot traffic and provide visitors with the greatest experience possible if they are aware of the arrival time of visitors.
Arrival information might also aid your front desk staff or office managers in creating more efficient work schedules for themselves. It's not a good idea to hold a team meeting when there is a high volume of foot traffic from visitors.
Helps in implementing social distancing
In order to monitor and enforce social distance, the programme should also provide space planners with invaluable hyperlocal data that illustrates how frequently, for how long, and by whom each workstation is used. Touchless check-in via a workplace app may also offer contact tracking, which keeps track of who is seated next to whom at a particular desk.
Additionally, it enables companies to design a dynamic and adaptable workplace tailored to the requirements of their workforce. You can assist this by setting up office neighbourhoods in your facility. Fewer workstations allow for more flexible arrangements. You can plan your office such that teams have easy access to anything they could need, such as printing resources, conference rooms, or interactive whiteboards. Utilization information provided by booking software allows you to see what elements of your layout are effective and ineffective so you can adapt, optimize, and increase engagement
How long do visitors spend at the location?
Sign-out data is just as crucial as sign-in data. To find out how long on average your visitors stay on your website, use sign-out data. Your guests may be there for ten minutes, a few hours, or the entire working day. Different things might need to be taken into account depending on how long they stay. For instance, if you find a record of a brief, unacknowledged visit, that could be a security concern. You might want to check in on a visitor who has been there for more than four hours to make sure they have a desk for their next visit. Assessing security threats, responding to emergencies, or comprehending capacity planning can all benefit from this data.
How did the visitor feel about their time there?
A visitor management process's implementation is only half the battle. After it has been implemented, you must keep refining and enhancing the procedure. Make sure your company offers a top-notch customer experience to compete with other companies. Your visitor management system can automatically deliver a post-visit feedback survey after visitors sign out after finishing their work for the day. You might inquire with your visitors about their experience, the sign-in procedure, and whether they have any suggestions for enhancements.
This input can give you important information about what's functioning well and how to enhance the visiting experience. The data may reveal patterns for you. Are your clients having a bad experience, but your applicants are having a terrific one? You might not be giving this important visitor type enough thought and attention. Or do your guests initially feel well-cared for but then eventually feel abandoned? Perhaps you should spend more time conducting regular check-ins with your guests.
How to make your visitor management process better with analytics
Once you have raised important questions it is time to respond to them. It's time to discover what your data can genuinely be used for. Your overall visitor management procedure and office environment can benefit from enhancements based on visitor analytics.
Let's go over two tasks you can add to your to-do list after pulling your analytics data.
Reimagine your resources.
With the use of workplace visitor data, you and other important parties may make wise choices regarding staffing, finances, real estate, and other issues. Examine your existing strategy for managing your resources and space. Have you put in place the tools and personnel to enable visitor management?
Following are a few areas to check first:
Staffing at the front desk and in security: Information from your sign-ins will show you how many and when visitors are arriving. This will enable you to confidently appoint the appropriate number of individuals to your security and front desk teams. Planning for capacity will allow you to order the appropriate quantity of food and ensure that workstations and rooms are set up to accommodate the number of people who will be present at each location.
Compliance in the workplace: Your visitor management system will keep track of who has uploaded or signed the necessary paperwork. You can also use it to generate precise reports for audits. This will guarantee that every workplace complies with all legal standards. Examine the statistics to confirm that your visitors are actually signing these forms and to determine whether any revisions are required.
Recruitment: You can gather information about candidate no-show rates and determine when onsite interviews are the busiest. With such knowledge, you can make sure that your HR department is prepared to handle hectic interview days
Create unique sign-in queries
You may customize the experience for each sort of visitor by gathering visitor information prior to their arrival. Use personalized sign-in questions to learn more about the visitor's visit's purpose and their needs while they are there. Will they, for instance, require lunch? Do they require a desk? Do they require any specialized accommodations?
With this knowledge at your disposal before their arrival, you may be well-prepared. Additionally, you can assess your performance by comparing these responses with the results of your post-visit feedback survey. If a visitor indicated that they required lunch, for instance, you could include a question in your survey about how much they loved their lunch there.
You may design a visitor experience using visitor metrics. Using data, you can be sure that your efforts to manage visitors are also benefiting other parts of the company, including resource management, capacity planning, security, and more. Together, these components fortify the workplace.
Neoffice Hybrid Workplace Management Solution
Neoffice is built with a suite of workspace tools that help employees choose how and where they work while providing organizations with a platform to manage their hybrid workplace with ease and complete control.
The solution comes with 9 features on one single app – Team planner to manage a collaborative effort for a team, Seat Scheduling, Meeting room Booking, Hot Desking, Car park Slot Booking, Digital cafeteria to pre-order your meals at work, Employee commute solution, Survey forms. All Features are modular and the client can choose to subscribe to the relevant solution.
To know more about the solution, do drop a mail to [email protected] or a call us on our Helpline +91 80 4680 5757