Workplace Analytics & Insights
Maximize your office space and improve productivity with the help of real-time data on workplace analytics, utilization and trends. With our software, you can track everything from employee performance to who's using the conference room and when. You can also compare your office space usage to industry benchmarks, so that you can make informed decisions about how you want to use your space.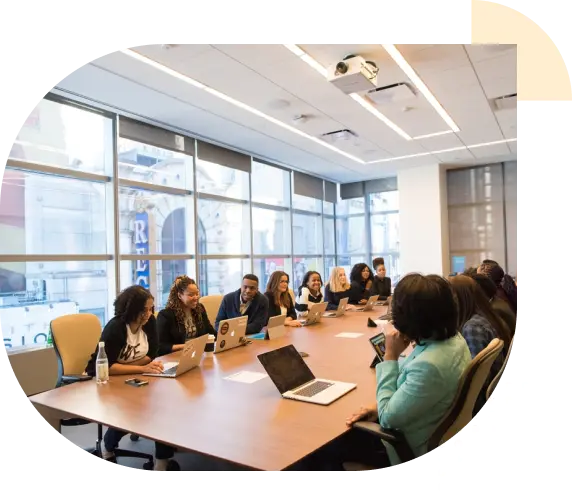 Data-Driven Decisions to Better Optimize your Workspace
To adapt to the future of work, organizations will need to make important decisions about workspaces and real estate, and ensure they build flexible environments that cater to employee demands.
Recognize how your office space is utilized with workplace analytics
Analytics can help you identify overused & underused spaces, uncover patterns in occupancy, and enable you to constantly improve your office environment.
Get a detailed insights into how your desks, rooms & visitor lobbies is being utilized and gather report on KPIs to devise your own workplace strategy.
Workplace analytics helps determine which spaces your employees use most so you can design a layout that meets their needs.
Reimagine office spaces to match your changing business needs. Make projections for when you might need to open a new office or add more bookable spaces.
Take strategic decisions with data​
NeOffice aggregates your data into workplace insights based on your employees' use of the platform – giving you instant access to reports and recommendations for improvement.
As workplaces keeps constantly evolving, businesses can use comprehensive data and insights to identify pain points, react to changes in workspace demand, and aid in cutting costs for the company.
Create a responsive office
Neoffice helps you understand work patterns & styles by providing precise data on workspace usage. Workplace analytics can be incredibly useful in tailoring workspace layouts and hybrid work arrangements to suit the future of your organization.
Promote Constant Improvement
Workplace analytics may help generate a clear image of how workplaces work, how people use them, and which arrangements are more successful than others. These insights can thus be helpful to take long-term, planning decisions for the company.