Our Mission is to create a better way of getting work done !
From Anywhere, At Anytime
Wow , you made my workday better
Our Journey
....It all Started with a Lockdown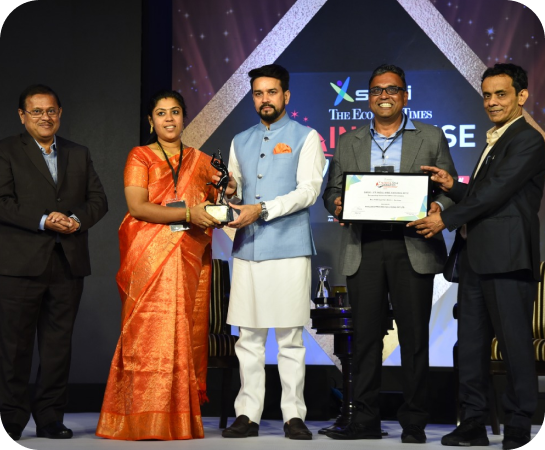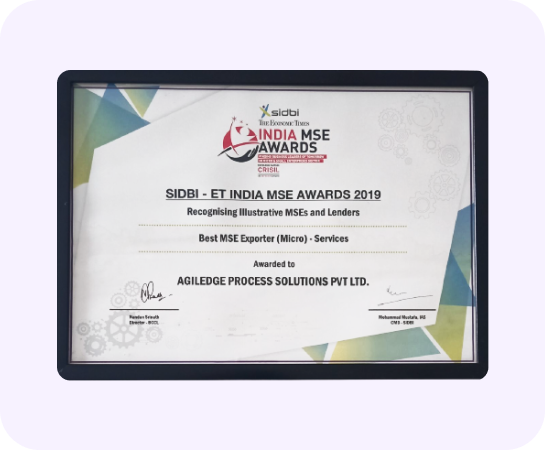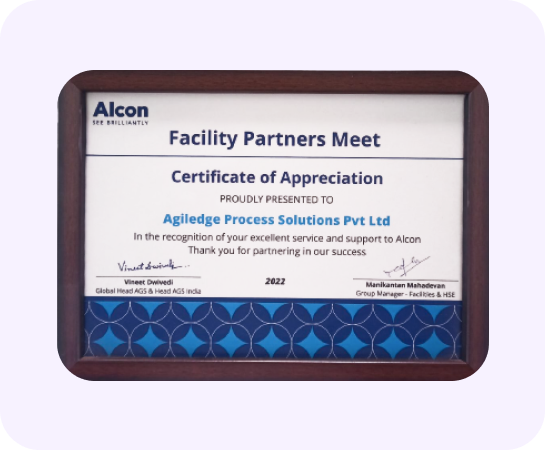 Recognized as the Best MSE Exporter by The Economic Times,our achievements are further highlighted by the accolades received from our esteemed partner Alcon.
Our values give us a framework for leadership and daily decisions, and help us enjoy our time at work. Sounds simple, but too often companies get caught up in politics, ivory-tower attitudes, and market mania instead of focusing on the things that probably made them successful in the first place. Customer and people values detailed below is what defines us at Agiledge.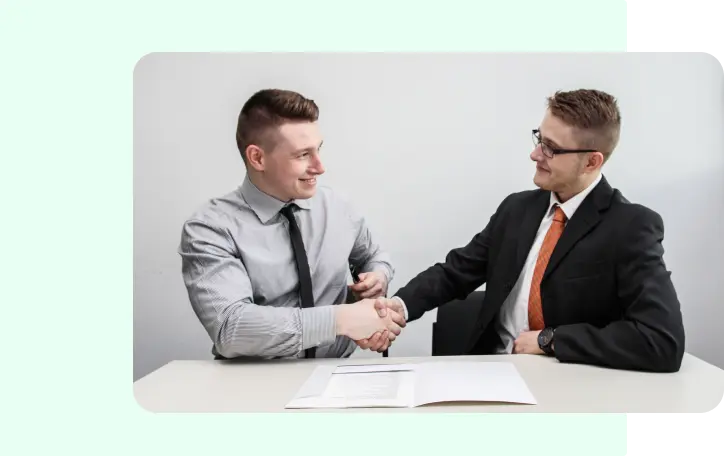 Imagine the user journey with our product, solutions to improve their experience will follow.
We believe that Customer service is not a department, its everyone's job to delight and ensure a wow experience for our clients.
Alone you can do little, together we can do so much more.
Encourage curiosity, foster innovation. Do work that makes you and your colleagues proud.
'Keeping it Simple' is our way of work life.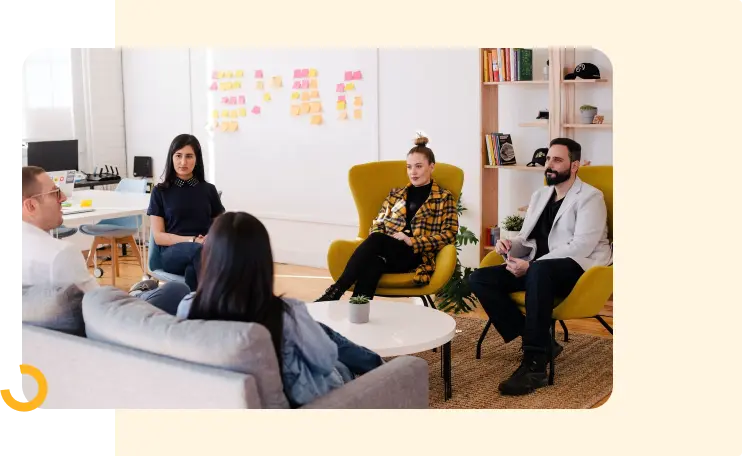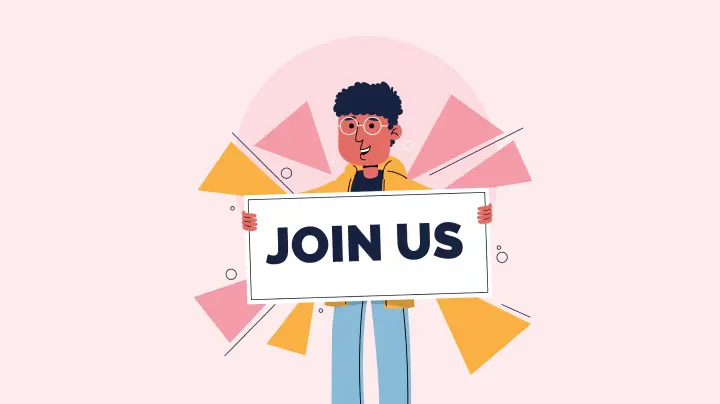 Interested in joining the team?
We are always lookout for talented folks. so free feel to  E-mail us at [email protected]
Front End - Angular Developer
Full Stack - Java Developer
Head of Product Engineering