How is Employee Experience App help in making Workplace Flexibility a Reality?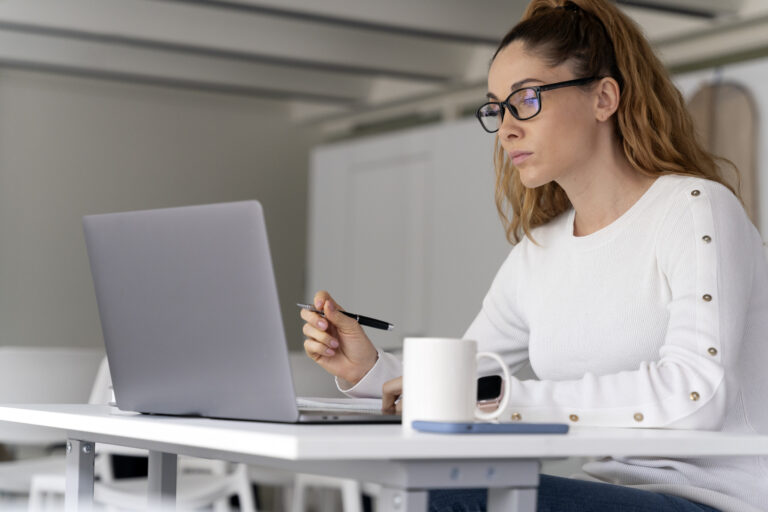 Priorities and motivations around flexible work can vary significantly from one worker to another, and people who have a likening towards remote work, will now want compelling reasons to come back to the workplace for a chosen period of time.
 According to the recently conducted Return to Workplace survey conducted by the NASSCOM: around 70% of organisations are looking at hybrid work models beyond the pandemic, while 40% of the employees expect to work from office premises up to three days a week to avoid burnout.
While employees want flexibility in choosing their work setup, the main thing that's drawing them back to the workplace are in-person interactions that make socializing and work collaboration so much easier.
Given this scenario, adopting a Hybrid workplace that are simpler to manage, makes more sense, especially when there is a large population of next-generation remote workers.
Putting people at the centre:
As the employment landscape moves to where workers drive the market, it is more important than ever that your crew feels connected and valuable.
To accomplish this, organisations must create people-centred cultures that promote flexible work arrangements, benefits, and policies. For example, firms already leverage technology to speed tedious work so their personnel may remain focused on driving critical growth objectives. This shift shows that companies are beginning to recognize the value of the employee experience & engagement in a rapidly changing workplace.
The leading companies are adopting hybrid work in the long run, but there are many different forms in which it is being accepted, and some businesses are experimenting to find which works best for their workers.
What is abundantly obvious is that organisations are turning to a human-centric approach that prioritises their employees' well-being and productivity.
Some key parameters to consider while opting for an Employee Experience App:
Make desk booking as simple as possible: If employees are going to make the effort to come into the office, they will want to be certain that they will be able to work from a space that meets their needs. Employees can make this process as simple as possible by using a workspace management platform to search accessible desks, check their location and features, and book for a specific time in advance.
These are some commonly adopted approaches:
Employee-led custom schedule (hot desking)– customised from week to week according to the team's or the employee's need to collaborate with others. Employees can set their schedule on their terms and have full control over the days and times they work from different workplaces, in a way that they can perform with highest efficiency.
Organization -led schedules (hoteling, Employee Rostering): where the company and team lead decide the schedule of their employees and allocate workspaces based on the work involved.
Encourage all forms of collaboration: The concept of pre-reservation spaces can go beyond workstations. In fact, any resource an employee needs in the office during the day can be located and booked in advance. These include (and should not be limited to) meeting rooms, audio-visual equipment, catering, parking spaces and storage lockers.
Integrated visitor management: Getting a flexible office up and running is about much more than just employees; external visitors such as clients and suppliers, too, require a positive experience. From creating a check-in process that is easily accessible for visitors to instantly notifying hosts of their arrival, a flexi-working app can provide all the assistance that's required.
How does NeOffice workplace management app fit the bill?
Our NeOffice hybrid workplace app addresses all the above-mentioned pain points and more. The software enables officegoers to select a seat, workstation, or room-on the fly or in prior coming to office. It also provides increased opportunity for meaningful collaboration among employees.
Our employee experience app simplifies the process of finding people and places, reserving workspace, requesting services, and receiving mail, visitors, and announcements. It also provides organizational heads with the real-time data about their people & the real-estate used that help them make quick adjustments and keep their employees connected safely.
For more information, write to us at [email protected]  to organize a free demo.
Agiledge NeOffice is complete hybrid workplace automation solution that enables organization to manage their Seat /Desk inventory. Employees can be rostered to seat or allowed to hot desk or hotel their seats. They could also book their parking slots, cafeteria seats and meeting room booking. The solution is cloud hosted and available as a mobile app and web app and integrates with Outlook, Slack etc..