How meeting room booking system value add to benefit your business ?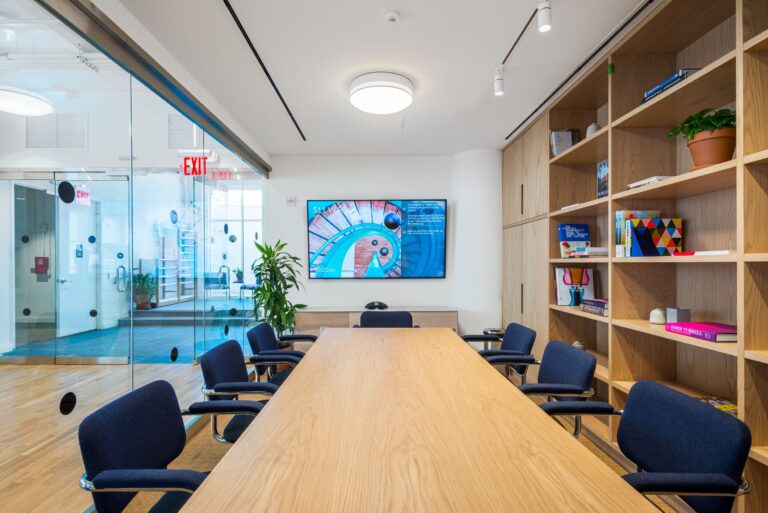 Collaboration and communication between various groups of individuals are fundamental to business. The relationship here might essentially be between the company and its clients or its staff. So different technologies like the meeting room booking system are being employed to support such situations as firms become increasingly globally diversified and offices are located in various regions and time zones.
Businesses are always on the lookout for ways to improve productivity and save time. One way they can do this is by setting up their office space in a manner that enables them to make the most of it. This means not only making sure that all employees have a desk, but also ensuring that there are enough meeting rooms available for different purposes.
A meeting room booking system is an essential tool for businesses that want to schedule meetings effectively. It allows companies to schedule multiple meeting rooms at once and makes sure no one double books the same room at the same time.
Scheduling your meeting rooms using the best meeting room booking app will help you keep track of all the activities that take place in your office space. Meeting spaces are typically completely occupied. Conflicts between different parties over the reservation of meeting spaces are always possible because they are shared resources. Therefore, it is essential that a system is in place for efficiently booking rooms that streamline the booking process
Central reservation software
The primary benefit of a best meeting room booking app is that it makes it possible to centralise the booking procedure. This greatly simplifies managing the workspace. Users can make use of the rooms in accordance with their various levels of authority. Depending on the capacity and availability, users can determine if conference rooms are available or not.
Simple to use
The majority of meeting room booking system are simple to use. Businesses have a notion that implementing such solutions will just make the procedure more difficult. This is completely untrue. The booking process is simplified, which only benefits users and especially workers who can hold meetings effectively.
Reduces the possibility of confrontations.
Eliminating the hazards of any prospective conflicts was one of the main reasons such technology was initially developed. A room reservation system makes sure that no already reserved rooms are added to the schedule. The identification process makes sure that any conflicts are immediately avoided. In the end, this guarantees that the employees remain productive throughout and are not diverted by trivial matters like scheduling conflicts.
Ideal functioning assistance
The market is flooded with solutions for scheduling meeting spaces. Each has a unique set of attributes and capabilities. However, it is crucial that you pick providers that offer the best working assistance. Organizations are continuously looking for reservation systems that offer a flexible level of working assistance. It is necessary to select services offering various levels of working help, such as self-service and centralized working support. It must be recommended to use systems with space management capabilities.
Different reservation techniques
Meeting room booking system is flexible and diversified when it comes to offering several ways to do so. The entire process of finding meeting spaces is made simpler by these systems. Either a browser-based platform or a mobile application is used to deliver such services. Such systems with a variety of options help the company run more effectively and efficiently.
The distribution of responsibilities
The job descriptions of each employee should be clearly separated in an ideal firm structure. Each employee will be more productive if their duties are well defined. As a result, organisations whose employees are also in charge of making their own meeting room reservations reduce employee productivity. It is considerably simpler to book rooms with the aid of sophisticated hotel reservation systems without adding any additional load. The tasks can then be assigned to different people with ease. Booking-related issues will no longer need to be handled by the office's receptionist
Improved use of the conference rooms
The most significant perk is this one. When you have office space, you want to make sure it's being utilised as effectively as possible. The use of the rooms can be much more structured if there is a thorough policy in place. Booking tools often improve how rooms are used. Even greater structure deletion is aided by it. As a result, workplace space can be utilised more effectively.
Coordination among workers
When conferencing room reservations are cancelled, it takes a lot of teamwork from the personnel. There may be a lot of confusion as a result. However, firms may guarantee that there is improved employee coordination with the aid of booking systems. All booking-related activity can be tracked through a single interface. This implies that while changing their booking intentions, employees are not compelled to inform everyone in the company.
How can I pick the best reservation system?
There are numerous booking systems on the market as a result of the growing demand for them. Choosing the best service is now even more challenging as a result of this. So, the following are some things to think about when making such a decision.
When choosing a meeting room booking system, you should consider how easy it is to use and whether it suits your company's requirements. If your company has multiple locations or uses virtual offices, then it may be worth considering a cloud-based system as these can be accessed from anywhere in the world by using a web browser or an app on your smartphone – so there is no need for an IT team to install them on-site at each location
Go over the various features that meeting room booking software has to offer. Every system has its own unique set of features. Take into account the software's platform compatibility as the booking systems can succeed or fail based on their ability to provide customer service.
Neoffice offers best meeting room booking app that simplifies the process of finding and booking the right room for your needs. Neoffice simplifies the process of finding and booking the right room for your needs. Neoffice is designed to help you find and book space with ease. With a few clicks, you can reserve a conference or training room at any time of day or night – whether you need it for an hour or several days. Our web-based reservation system makes it easy to book space online using a secure, self-service portal. Our online booking system is perfect for businesses of all sizes that need to reserve space quickly and easily without having to pick up the phone or wait on hold with an operator.
With Neoffice meeting room booking software, you can find a suitable meeting room, block the room, notify the attendees and cancel or reserve the room with a single click. The solution is available on our webapp, mobile app and users can also book via calendar using our outlook addon. The solution also has a companion tablet app ( android and iOS)  which can be used for displays outside the meeting room.
Neoffice is built with a suite of workspace tools that help employees choose how and where they work while providing organizations with a platform to manage their hybrid workplace with ease and complete control.
The solution comes with 9 features on one single app – Team planner to manage a collaborative effort for a team, Seat Scheduling, Meeting room Booking, Hot Desking, Car park Slot Booking, Digital cafeteria to pre-order your meals at work, Employee commute solution, Survey forms. All Features are modular and the client can choose to subscribe to the relevant solution.
To know more about the solution, do drop a mail to [email protected]