Challenges Solved by Using Employee Transport Software Solutions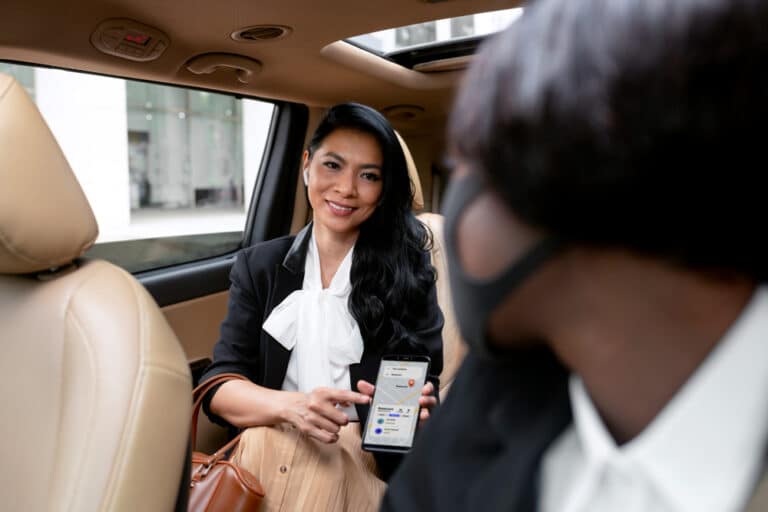 Companies can overcome the difficulties of controlling staff commutes by using employee transport management software. 
Read on to learn how to overcome these difficulties with the appropriate software. The way that people work, interact, and communicate has undergone a significant redesign as a result of a drastic transformation in the modern workplace. These modifications have also had an influence on commuting to and from work. 
Companies are thinking about using office-provided transport services due to worries about the ease and safety of public transit. But even when businesses choose to use such services, a number of issues arise. A software programme for managing staff transportation may offer a remedy for these issues. For managers in charge of staff transportation, such software might offer a centralised dashboard. It may prioritise worker safety, optimise routes, make workplace transportation easily accessible with a click, and track spending. 
In order to maintain employee safety, the software can also help manage vehicle maintenance, sanitization, and give real-time location tracking and geofencing. While utilising office transportation, the entire time. The AI-powered programme can suggest the fastest routes while also reducing travel time. Employee commuting convenience is increased while fuel costs are decreased. Employees can use the programme to raise a panic alarm in emergency situations. The relevant authorities will then be informed right away.
Businesses may guarantee that their employees are safe and effective while commuting to and from work by offering office-provided transport services. Although it can be challenging to implement employee travel management software, the advantages greatly outweigh the drawbacks. As a result, it is a crucial part of the ecosystem of the modern workplace.
Employee transport management software's shortcomings
Transporting staff members to and from the office can be a difficult chore for managers. Employee transport management software provides solutions to all of these issues, from guaranteeing smooth end-to-end management to prioritising employee safety, optimising routes, and understanding software performance.
Problem Statement 1 - Seamless End-to-End Management Is Difficult to Achieve With No Employee Transport Management Software.
What Neoffice does - The Centralised Dashboard for Employee Transport Managers.
Managers of employee transportation must balance a variety of responsibilities. This entails determining pick-up and drop-off locations, creating routes, and guaranteeing that staff members have access to office transportation. Through the use of an integrated dashboard, all these duties may be carried out using employee transport management software, making the procedure simple and effective.
Neoffice's Centralised Dashboard for Employee Transport Managers is a powerful tool that provides a streamlined view of your company's operations. You can see all your vehicles, drivers, and passengers in one place and keep track of their schedules with ease. Your employees will have access to their own dashboards as well, so they can check on their own schedules, see where they're supposed to be driving and riding, and know when they need to be at work or home.
Problem Statement 2 - Accessing Employee Office Transportation Can Be Frequently Difficult
What Neoffice does: Employee transport management software makes office transportation simple to access.
It is crucial to make workplace travel accessible to employees. Through our handy mobile app or web interface, employee transport software offers immediate access to workplace vehicles including taxis, vans, shuttles, and buses. The closest pick-up and drop-off locations, vehicle timetables, the whereabouts of their cab, and the estimated time of arrival (ETA) are all available to employees. Additionally, they can reserve, schedule, or cancel rides. They can even reserve shared rides with their coworkers.
Problem Statement 3 - Setting employee safety as a top priority can be extremely difficult for many organisations.
What Neoffice does: You can track trips, activate SOS alarms, and do much more with automated employee transport management software.
For businesses that provide commuting services, employee safety is of utmost importance. Software for managing employee transportation assists with geofencing, emergency alert systems, and vehicle tracking and maintenance planning. Managers can use this software to guarantee that the cabs are in good operating order, are routinely sanitised, are on the intended routes, and that cases of reckless driving are avoided. The mobile app for employees has an SOS panici alert button. The safety of women is a major priority for a top employee mobility service like Neoffice. Women's safety is prioritised with measures like male-buddy and marshal accompanied outings and geo coded OTP at drop and safe drop confirmation on reaching home  features
Problem Statement 4 - Route Optimisation is Very Difficult Without Employee Transport Management Software
What Neoffice does: AI-based route recommendations combined with employee transportation management software is the solution.
Ineffective routing strategies can be a significant cost burden, even with an office-provided commute. For the staff, it might not be the best option. The shortest route for each vehicle can be planned by managers using employee transport management software. Additionally, they can fix pick-up and drop-off locations and get AI-generated route recommendations to improve routes. This facilitates travel for staff members, maximises cab use, and lowers fuel expenditures.
Problem statement 5 - It Can Be Difficult to Understand the Performance of Your Commute Services
What Neoffice does: Utilise employee transport management software for metric tracking and reporting.
Managers must comprehend the performance measures in order to improve employee transport management initiatives. Software for managing employee transport keeps track of stats including the number of bookings, trip time, fuel consumption, and vehicle usage. All of this may be seen in reports or on the dashboard. These reports assist the organisation manage costs, enable improved decision-making, and offer insightful information about the demands of the workforce.
You've probably already seen the benefits of an employee transport management system, and if you haven't, you're missing out. When you invest in a tool like that, it's going to save time and money for your company, and increase productivity for employees. And we're here to help!
Our simple  user-friendly interface is designed to make your life easier. You'll be able to give your employees the information they need to get to work safely and on time with a single click. We offer different booking modules, a robust rostering system, customisation options, transparent business operations and user defined customer reports. We even have speed violation monitoring and an e-trip sheet! And all of this can be done from anywhere in the world.
With us, you'll be able to monitor your fleet from anywhere—even when you're away from the office! We know that there's nothing more important than safety on the road, which is why we've designed our system with ease of use in mind. We want you to be able to focus on what matters most: getting your employees where they need to go safely and efficiently.
Neoffice Workplace Management Solution
Neoffice Employee Transport Management Solutions is a complete solution which covers the entire lifecycle of transport from demand to fulfilment to payment to the vendors , all on one platform. It incorporates many safety features like Live trackking , Safe drop confirmation , panic alarm on both employee and driver mobile and the solution can help the client optimise their costs with automatic allocation of vechicles , intelligent routing etc.
To know more about how Neoffice can help you in automating your employee transport operations please do write to us at [email protected]