Maximize Efficiency with Employee Transport Management Software
After working remotely for more than two years due to the COVID-19 pandemic, people are now coming back into the office. The majority of businesses want workers back in the office five days per week, according to the most recent CNBC survey. The need for corporate travel is rising and will continue to do so as more workers start returning to the workforce during 2023 . Companies in the post-pandemic era must guarantee employee safety and adopt a proactive strategy for their well-being, including easy and secure commuting. Organisations can automate and streamline this procedure with the aid of powerful employee transport management software.
Here is all the information you need to know about the corporate mobility solution, often known as the employee shuttle management system.
What is a Employee transport management Software ?
The end-to-end mobility of personnel from point A to point B is automated and streamlined via an employee transportation management software. It establishes a digital connection between all parties participating in the process.
Employee transport is now one of the key elements in keeping them. But transportation costs are high and can cause serious financial issues for any organisation. So how may the expense of employee transport be decreased to save valuable funds? If loading up employees in vehicles was your first thought. 
The answer to this problem needs to be functional and economical while also giving the workers a sense of security and dependability in their mobility. All of these can be accomplished with the added benefit of cost savings thanks to a strong employee transport management system.
How To Lower The Cost Of Employee Transportation
Automated route optimisation: A lot of the time, company vehicles drive over time- and money-consuming routes.  Route optimisation enables a fleet to forecast the most economical paths for each of its vehicles.
The following variables can have an impact on route optimisation:
Turns or intersections present

Congestion in the road or any type of protest blocking the path

Weather Conditions

Safest path, etc.
With the assistance of an employee transportation management Software all of this can be accomplished in a fleet. Their software was built with the aid of a sophisticated algorithm that can easily complete this operation.
Boost productivity and cut back on labour
The most expensive component of a fleet operation, after fuel and vehicle maintenance, is people. In case of emergency, a large number of fleet personnel are frequently kept on hand as reserves. In summary, the Employee Transportation Management System assists in enhancing overall efficiency and helps in reducing the staff of a fleet organisation. A management system may precisely automate workflow, reduce paperless transactions, reduce telephonic discussions, etc.
Removal of the dry pathway
Dry routes happen as a result of poor fleet management. Since fuel waste presents the greatest risk to fleet businesses and organisations providing employee transport. Dry paths have the potential to be fatal. Ineffective staff notification systems, inadequate route optimisation, and miscommunication are the main causes of dry routes.
The entire procedure can be automated by a cutting-edge transport management system, eliminating any opportunity for misunderstandings between transport managers, staff members, and drivers.
A good transport management system excels in automating routes. The system may be quickly integrated with mobile devices so that alerting the members of a fleet can be done quickly and effectively.
Total vigilance of your car and driver
Any transportation company or organisation providing employee transport that wants to succeed must have great drivers. If a driver's behaviour is not in line with the company's goal, the exact opposite may occur.
Monitoring is the only way to ensure everything is in order. Not only tracking or even seeing the live feed counts as monitoring. A sophisticated employee transport management system can interact with various devices so that real-time and non-real-time data can be gathered. Through this technology, bad driving habits like idling, abrupt braking, unauthorised stops, etc. can be observed.
One of humanity's most amazing inventions is insight. Any analytics software will interact with smooth data and forecast potential outcomes and corrective actions so that the appropriate preventative measures can be done.
Analytics can provide a clear picture of what is occurring with the fleet right now and why it is not efficient in addition to forecasting results. For instance, if there is a problem with vehicle allocation, analytics will identify the problem and recommend more effective ways to boost efficiency.
Software for managing employee transportation: Key Features
Live ETA and real-time tracking
Drivers, employees, and supervisors are kept up to date on their whereabouts and informed by real-time tracking and live ETA. Employees may track their pick-up and drop-off ETAs, and managers can receive real-time information on new hire onboarding.
Routing and scheduling automatically
The automated scheduling and routing engine shortens journey times while maximising fleet and seat utilisation. The employee shuttle system has the personnel database uploaded, and employees can select to request a ride for their commute. This creates a vehicle schedule based on the requested rides and plans the day's routes. Additionally, the system adjusts routes based on traffic, detours, the environment, etc.
With features like in-app messaging and one-tap calling, the employee shuttle system lets drivers, employees, and managers stay in touch via their individual applications. 
Both mobile and online applications
All stakeholders benefit from the effectiveness and efficiency of native apps to fulfil their responsibilities. For instance, supervisors may track all active shuttles from a dashboard via a web app, while drivers and employees receive messages and real-time ETAs concerning ride specifics.
Numerous operational and user-based reports on tracking, trips, personnel activities, audit trails, maintenance, etc. are available from the system. Additionally, it offers useful information that managers can use to fill in gaps and enhance operations. 
Through push notifications, employees can receive prompt alerts based on their upcoming travel plans and reservations. Drivers receive location-specific real-time updates about employee rides.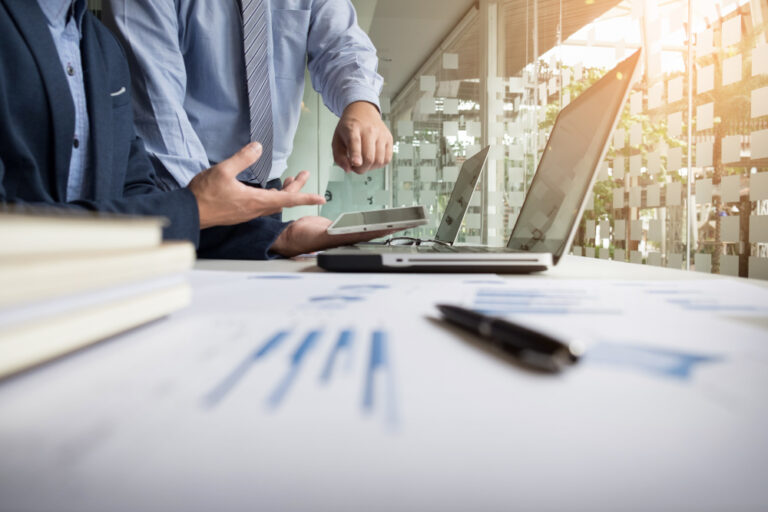 Employees anticipate a seamless, effective, and efficient corporate mobility solution. Additionally, businesses must seriously step up their efforts to cut carbon emissions and deepen their commitment to environmental protection. Ultimately, organisations will be able to entice workers back to the office after the epidemic if they can provide a sustainable and more inexpensive employee transit system.
Neoffice ETS is a comprehensive employee transport management solution that can help you streamline your operations and make them more efficient. It provides you with efficient routing and roster management, a significant reduction in transport operation costs, and a safe and secure commute for your employees.
It's easy to get started with Neoffice ETS, so if you want to know more about what it can do for your organisation, get in touch today!
Neoffice Workplace Management Solution
Neoffice Employee Transport Management Solutions is a complete solution which covers the entire lifecycle of transport from demand to fulfilment to payment to the vendors , all on one platform. It incorporates many safety features like Live trackking , Safe drop confirmation , panic alarm on both employee and driver mobile and the solution can help the client optimise their costs with automatic allocation of vechicles , intelligent routing etc.
To know more about how Neoffice can help you in automating your employee transport operations please do write to us at [email protected]