Reimagine your workspace setup with these hybrid office technology tools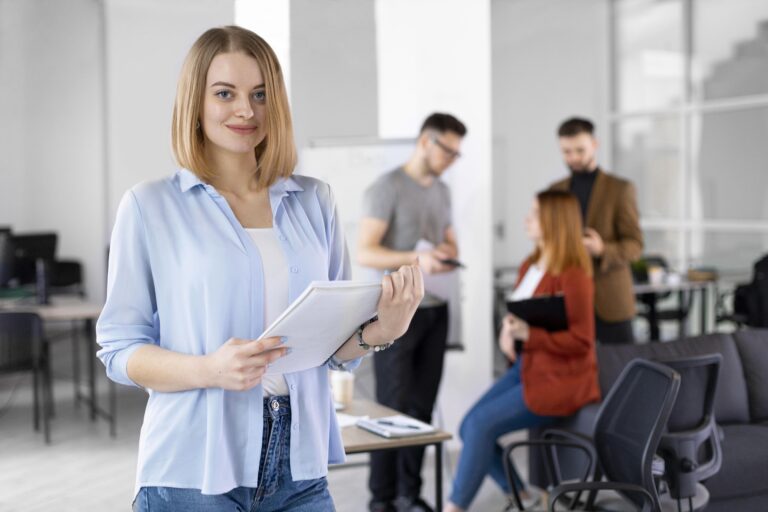 The pandemic has opened a new work model of moving from a fully collocated environment where employees work 100% of their time from office to giving the employee the flexibility to decide where they want to work from.
The challenge then lies on implementing a hybrid system and making it work. Here we see technology coming to play to solve common problems like,
·      How to know the seat availability?
·      How to book desk/seat space?
·      How to manage meeting room bookings?
·      Can I also book my car parking slot when booking for my seat
·      Could cafeteria seats also be booked?
·      Can I see my office floor layout when I do my booking?
·      Can I book a seat close to where my colleagues are sitting ?
 Hence, a good office layout design leads to proper utilization of office space and promotes productivity & communication among employees.
Neoffice – a Hybrid Office Automation Solution is designed keeping in mind the types of tasks that your employees perform, their need for interaction with each other and clients, as well as the accessibility of support functions to achieve optimum workplace efficacy.
The following suite of features provides a balanced solution by offering a plethora of customizable options to create and manage shared desk spaces and various other amenities.
If your business is pursuing a hybrid office, the following considerations can help you implement a successful transformation.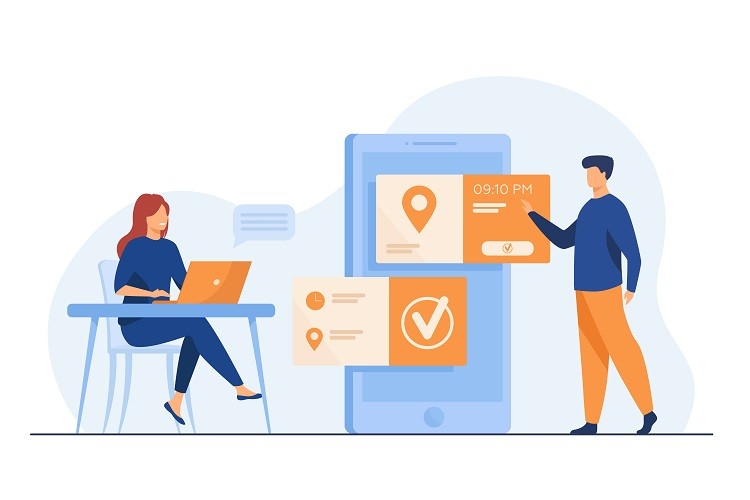 Manage your complete Return to Work planning and execution with our Seat Planning Tool. This feature enables you to decide the percentage of employees that need to come to office, beginning with a lower % and gradually scaling it up as the vaccination effort progress. Based on the % employee coming the seat inventory could be mapped to estimate if the supply of seats matches the demand. You can tweak around with different department scenarios using logics like daily /biweekly/ alternate day or week etc. and arrive at an optimum seating plan.
Based on the outcomes of the planning tool you could then roster employees based on the HR policies decided. Scheduling and Rostering can be done centrally or delegated to function to plan their rosters based on the seat allocation given to them. Desk space can be allocated on one-on-one/ one-to-some /one-to-many seat combinations. Information can be sent to employees on when to come and where to sit automatically by email/SMS/ in-app notifications.
You can also opt of the self-service model where employees can book their seat via Hot Desking or Hoteling. Hot Desking where the employee can quickly complete his seat booking from our mobile app that feature an interactive floor plan of your office.  Hoteling where the team manager or admin can allocate seats as per team requirements and each employee can decide whether they want to opt for work-from-office or work-from-home. In case manager approval is required that too can be customized to feature in the algorithm. Employees can also check-in & out of office using our QR code scanner in-built on the app to avoid surface contact.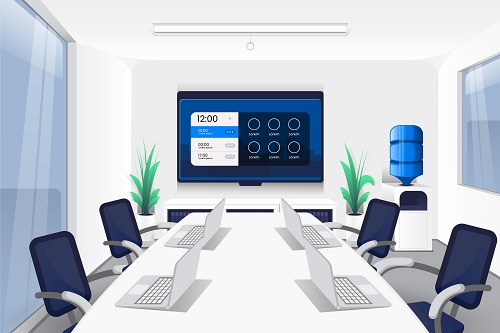 As the hybrid model comprises of having days of working from home, the workplace is now more of doing collaboration space to exchange shared ideas or conduct meetings. Neoffice comes with a conference room booking feature, which helps the team leads to complete the booking through a visual floor plan on the mobile. They can invite the participants, set up reminders, order refreshments etc. The solution integrates with Microsoft Outlook and Google Calendar. This expediates the time-consuming process by effortlessly automating your unique scheduling scenario whatever it happens to look like.
One outcome of the pandemic is increased use of self-transport for office commute. The number of car slots are limited as organization opts for the space based on number of seats taken. You can now offer the flexibility to let the eligible employees' book their car or bike parking on the mobile whilst they book their office seat.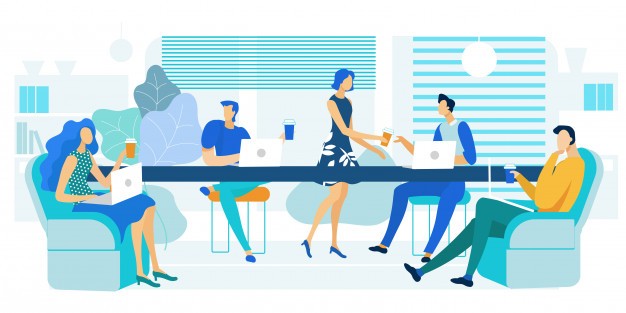 With the need to maintain social distancing at the cafeteria and ensure sanitation has been completed after the employee has taken his meal, we have built the cafeteria module where you can create time slots for lunch, tea break etc. with gap for completing sanitization. You can map alternate seat which employee can book from their mobile phone.
The hybrid office setup has transformed the way we have imagined our workplaces and lead to a more distributed form of working that will continue to shape organizations in the future. Our solution is sure to set your organization up for success in the new WFH and hybrid work economy. 
To know more about the solution, do drop a mail to [email protected] .
Agiledge NeOffice is complete hybrid workplace automation solutions that enables organization to manage their Seat or Desk inventory. Employees can be rostered to seat or allowed to hot desk or hotel their seats. They could also book their parking slots, cafeteria seats and meeting room booking. The solution is cloud hosted and available as a mobile app and web app.