How to effectively manage meetings in a hybrid environment?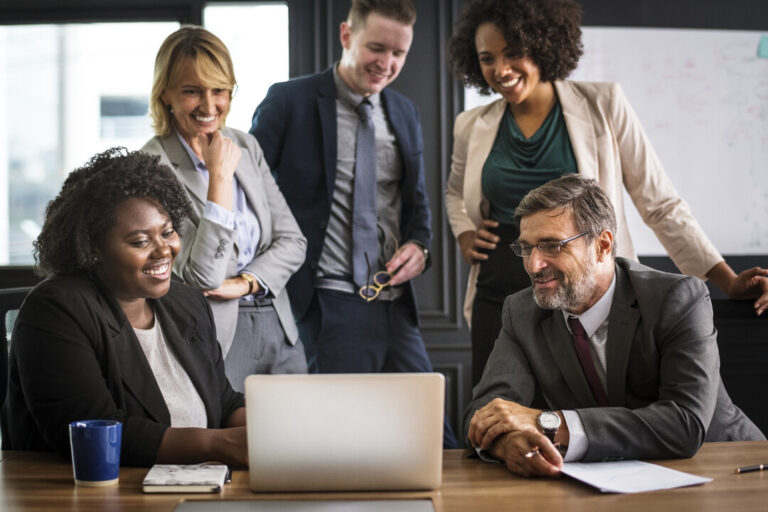 To avoid frustration in the hybrid workplace, holding a productive and even an enjoyable meeting will necessitate more forethought and mindfulness. However, there is no real substitute for face-to-face meetings, and facilitating them will be a key consideration for businesses, regardless of how the future of work develops. Getting people to meet physical while ensuring all safety measures is definitely a sticky situation to tackle but one which is possible through our "NeOffice- meeting room booking "solution. We provide a seamless, end-to-end integrated solution, right from check-in notifications to managing meeting room tech requirements, for synchronous collaboration.
Benefits of a meeting room booking app:
To enable contact tracing, our solution also communicates necessary on-premise guidelines, screens all individuals in advance using easily customizable digital health questionnaires, and tracks and provides real-time data reports on anyone who steps foot on the premises.
Along with opting for an efficient and workable solution like NeOffice, there are few other pointers that you can follow through in order to have a productive in-office meeting:
·      Preparation is key: Since in-office meetings will be few and far in-between, creating an agenda and structure to the meeting beforehand will be a huge timesaver. Chart down a team plan that explains the effort's goal, timeline, roles and responsibilities, and provides relevant materials.
·      Prioritize deliverables & delegate: Create a centralized dashboard for meeting notes and tag participants and highlight who owns which deliverables and when they're due. Posting updates and keeping everyone looped in about what's happening or in the works will help the team to stay on the same page.
·      Promote collaboration: As needed, encourage feedback, questions, and document sharing. Real-time collaboration is possible with cloud applications such as shared whiteboards. This ensures that work gets done without being hampered by busy schedules or time differences.
·      Make resources available: There will be times when all participants won't be present in-house for meetings. In that case, record team meetings and store them in a team space on a collaborative communications platform. This space will also be used by remote participants to ask questions that can be answered at their own time.
·      Adapt to shorter attention spans: Keeping participants engaged in a hybrid setup is a challenge like never before. It's best to keep hybrid as crisp as possible, which means striking the right balance between encouraging discussion while staying on schedule. Everyone may want to ask questions or make points, but keep in mind that this will make the meeting less productive than it could be.
In today's world, hybrid meetings must be planned and executed with greater care and precision. Productivity in a hybrid workplace is about fostering healthy and engaged employees, and adopting these flexible practices will lead to better business decisions.
Agiledge NeOffice is complete hybrid workplace automation solutions that enables organization to manage their Seat or Desk inventory. Employees can be rostered to seat or allowed to hot desk or hotel their seats. They could also book their parking slots, cafeteria seats and meeting room booking. The solution is cloud-hosted and available as a mobile app (iOS & android) and web app.
 To know more about the solution, do drop a mail to [email protected]