Here is a simple way of getting employees safely back to the workplace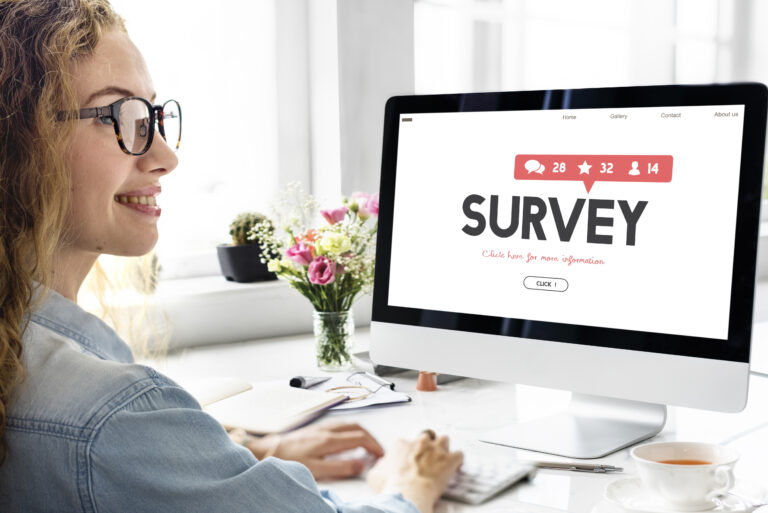 Today many organizations are opting to migrate towards the new "hybrid working" model. Hybrid working refers to giving an option to the employee to choose the days they plan to come for work to the office and days they continue working from home.
One key challenge of remote and hybrid working is the loss of non-verbal communication between the organization to the employee and vice versa. Ex: if an organization wants to conduct a quick survey how should the same be executed to enable a quick responses from the employees.
Organizations' generally use a google forms, or send an email seeking a return mail response or use a shared spreadsheets to poll the questions to be replied back. The employees would have to fill in the same and send it back. This works fine for a smaller employee base, however if there is scale and the information has be collected on a daily basis then managing and actioning the information is a challenge.
With increased adoption of remote or hybrid working or a blended workplace. It is an imperative for organizations to communicate, receive feedback and create an effective channel to connect with employees.  Also, there is a pressing need to conduct Quick Polls or a Daily /Weekly questionnaires to get quick and timely responses for effective decision-making.
We have solved this problem by automating this entire process in our Neoffice software solution.
Agiledge Neoffice – Hybrid Workplace Management Solution has an intelligent and adaptive form builder, a form publisher and reports/ dashboards to view and manage the inputs received from the employees. The solution can be engaged through a mobile App very easily by the larger employee base.
Now how does this work?
The adaptive form builder allows for creation of a variety of questions with choices that can vary from a single select to free text as also allowing for upload of files if required. The periodicity of the questions can be chosen as per the requirement, whether it be one time, daily, monthly, on a specific date and so on.
Different groups of questions can be created allowing for targeted engagement with a varied base or it could be single question group across all.
Multiple question groups can be administered at the same time. What this allows the organization is to have central governance whilst empowering different departments, Business Units and functions to engage with specific employee types as required.
If actions or approvals are required as a result of the answers given, then that can easily be configured allowing for independent actions which can be pre-set within the NEOFFICE Solution.
Once the user has created the questionnaire on our form builder, it can be published by pushing the same to the employee on our Neoffice mobile app. This app is available both on the google play store and apple I-store .The responses are recorded in the system and the results are visualized in a graphical dashboard which allows deep drill down and permits for advanced analytics.
This becomes very handy for business entities to responses from a large set of employees, as the turnaround time is extremely fast.
Some examples of the communication and connects being created by different organizations are given below
Employee health & well-being:
Daily health declaration is a use case that most organization are now using . Workplace EHS team requires employee coming to work to be compliant in terms of declaring their health status to maintain workplace safety . This can be done by asking a set of questions to determine their health status and based on their response a decision can be taken to allow an employee to the workplace.
Based on the of the compliance team requirements, questions can be inputted into the form builder.  Questions such as "How are you feeling today?", "Do you have a fever?" and "Have you been in contact with any COVID+ people?" can be asked in order to understand the health status of the employee.
The reporting manager or the admin can easily decide based on the response. Follow up action can be created based on response to the questions like if the employee says he having fever the system auto triggers an alert to the HR or Facilities team to reach out to provide any assistance that the employee might need and to understand the overall health of their workforce.
If the employee inputs the answers based on the preferred answer, the entry pass to enter the office gets auto generated.
Record employee feedback:
Through this multipurpose tool, questionnaires can be customized and posed to the employees. For ex: If the organisation has created a new employee policy and wants a quick feedback from the employees , an ad hoc form can be created and sent to the employees to fill out any comments & suggestions they might have.
Based on this feedback received from the employee viewable on our dashboard, the organization can take much more informed & efficient decisions.
Customization according to requirements:
Our Neoffice Form can be used for multiple use cases by the organization. The simple to use web interface helps the user create the questions and frame the type of responses to be entered. Follow up questions to the response can also be created.
All reports & dashboards are easily accessible through our web-app for administrative purposes.
The future of workspaces is constantly evolving and hybrid office solutions are playing a pivotal role in assisting major multinational conglomerates in increasing the workplace efficacy. Tools like these simplifying the arduous tasks involved in administrative process by providing quick and effortless solutions.
To know more about the solution, do drop a mail to [email protected]
Agiledge NeOffice is complete hybrid workplace automation solutions that enables organization to manage their Seat or Desk inventory. Employees can be rostered to seat or allowed to hot desk or hotel their seats. They could also book their parking slots, cafeteria seats and meeting room booking. The solution is cloud hosted and available as a mobile app and web app.