How to improve your office visitor management experience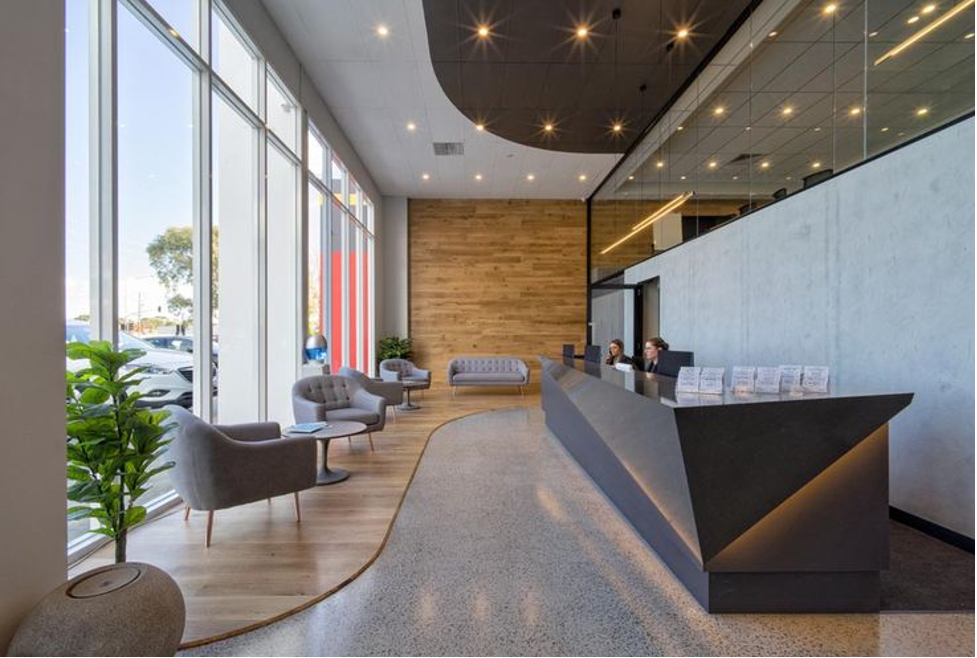 All companies that care about their reputations should strive to recreate a smooth visitor experience. Visitors' impressions of your company may be strongly influenced by their first impression of your workplace. Consequently, it's critical to get things off to a good start.
On the surface, it could appear that welcoming and directing visitors to their destinations is all there is to visitor management. Visitors are expected to present identification and the name of the person they are scheduled to see when they enter your workplace. In other circumstances, individuals may even be required to fill out documentation, such as an NDA, while they wait for a name tag. This potentially time-consuming process frequently robs your front desk workers of valuable work time, causes congestion in the reception area, and can make visitors feel unwelcome overall.
Here are some actions that all organizations may do to simplify visitor management procedures and enhance the overall visitor experience.
There are many facets of visitor management that can affect how customers feel about your company. What you offer to visitors is one of the most important factors. However, there are many other things that you can do to make a good impression on visitors and create a positive brand image. Find out more in this article!
In this article, you'll learn about the various ways you can improve your visitor management experience for a better first impression.
Discover how to make sure that visitors are greeted, informed and directed.
Use a cutting-edge visitor management system
The first impression a guest has of your space is usually in the reception area, which is often a congested area in many offices. Your welcome area may have varying foot traffic throughout the course of a given day from staff members, vendors, consumers, clients, partners, and other internal and external individuals.
Reception areas require a method for efficiently tracking who is in their facility in order to ensure a secure experience throughout. Businesses may accomplish this while personalizing their sign-in procedure and interacting with customers for a seamless experience by utilizing a top-notch visitor management system.
Neoffice's visitor management system, for instance, may be completely customized to fit any sector. Businesses can enhance their guests' check-in experiences in a number of ways with visitor management systems, including:
Businesses may increase speed and effectiveness in their reception area with a cutting-edge guest management system. The typical tolerance for guest wait periods is ten minutes, according to a 2017 research. The length of time visitors spend in reception rooms can be drastically decreased while simultaneously lowering their risk of contracting COVID-19 thanks to digital technologies like Neoffice.
If you're looking to improve your visitor management experience, one of the best things you can do is invest in a cutting-edge visitor management system. By using such a system, you'll be able to streamline the process of managing visitors, from check-in to check-out. Not only will this make things more efficient for you and your staff, but it will also make for a more pleasant experience for your visitors. If you're not sure which visitor management system to choose, be sure to read reviews and compare features before making your final decision.
If you're looking to improve your visitor management experience, one of the best things you can do is invest in a cutting-edge visitor management system. There are a number of great options on the market, so do some research and find one that will work best for your needs.
With a visitor management system in place, you'll be able to track visitors as they come and go, and also collect important data about them. This data can be used to improve your overall visitor experience, as well as help you to better understand your audience.
If you're not sure where to start, take a look at some of the leading visitor management systems on the market today. With a little bit of effort, you're sure to find one that will help take your business to the next level.
Offer first impressions that are five stars
Long waits in reception areas are frequently disliked by visitors. Businesses can gain from adopting a five-star hotel strategy to instantly satisfy guests' demands, and make them comfortable, and beyond their expectations.
Create a positive first impression for visitors by implementing procedures that improve their experience as they enter your office. As the first point of contact with the business, receptionists should be encouraged to be friendly and pleasant. Even if there isn't much time, the front desk personnel can let customers know about any amenities they can use. Make sure the seats, reading materials, and refreshments in your reception area are warm and welcoming.
By ensuring that the complete sign-in procedure is quickly and safely handled upon a guest's arrival, visitor management systems can assist establish a good first impression. A digital visitor sign-in system makes it easier to welcome guests and keep them updated about their appointments for firms with little or no reception staff.
When a guest arrives, the arrival information can be quickly forwarded to staff members, who can then be instructed to wait. In order to provide visitors with a good first impression, all of these combined efforts speed the sign-in procedure, guarantee guests are comfortable, and reduce long wait times.
Businesses can enhance their guests' check-in experiences in a number of ways with visitor management systems, including:
A contactless sign-in solution that enables a touch-free, hygienic manner for visitors to sign in using a QR code scan on their mobile device increases security safeguards.
By implementing visitor screening questions to assess their safety risk, you may reduce the danger of exposure to your personnel and guests.
To help with regulatory compliance and to protect your company, digital agreements that record and retain important visitor data should be used in place of paper ones.
Notice of visitor arrivals for meetings in real-time (equipped with visitor photos and discrete instant messaging).
ID badge printing that is wireless and automatic should take the place of manually made badges.
Maintain impressive lobby
When customers enter a business' lobby or reception area, many companies ignore the chance to improve the guest experience. Combining smart design and branding is a successful technique to deliver an authentic experience.
Small lobby renovations can help businesses promote thought leadership and strengthen their brand. To demonstrate tech-forward thinking, for instance, think about providing both wired and wireless charging stations. By putting a guest agreement at reception, businesses can demonstrate their dedication to safety practices in communal areas. Making a good impression also benefits from colorful furnishings, cozy lighting, live plants, and comfy design.
Changing how people perceive time is one of the most effective methods to fight waiting boredom. Restaurants frequently do this by handing out menus to people standing in line for seats. It provides them with entertainment while they wait, frequently cuts down on service time at the table, and demonstrates to customers that the restaurant is paying attention to them.
Business lobbies and reception halls might use the same reasoning. Consider using some of the following procedures when waiting is unavoidable:
As already indicated, provide food and beverages.
While people are waiting, make a temporary Wi-Fi password available. Give visitors access to magazines or digital tablets that they can use whenever they want. Include reading materials and marketing resources for your group (e.g., marketing brochure, newsletter, company articles, etc.).
Give employees access to the experience
Remember that your staff members are contributing to the improvement of the reception area experience. The use of a digital employee sign-in board simplifies staff sign-in procedures and reduces crowding in crucial waiting areas. It's simple to use a digital in-out board. By quickly screening personnel, including screening questions, and giving a complete picture of who is in the facility, it also addresses safety and security issues at the reception area.
Simplify the Visitor Management Process
Businesses that lead their industries must prioritize providing satisfying customer experiences. The best method for businesses to guarantee a great and seamless visitor experience is to carefully consider how visitors and staff sign in, the layout of your lobby, and the implementation of a digital visitor management solution to tie everything together.
You can be confident that Neoffice will provide you with a smart visitor management system that enables you to manage your staff, guests, and assets from any location at any time.
Numerous check-in procedures, improved security, visitor health screening, auto-alerts at visitor admission, streamlined check-in for frequent visitors, personalized badges, and digital records for analysis are just a few of the features offered by Neoffice.
Neoffice is built with a suite of workspace tools that help employees choose how and where they work, while providing organizations with a platform to manage their hybrid workplace with ease and complete control.
The solution comes with 9 features on one single app – Team planner to manage a collaborative effort for a team , Seat Scheduling , Meeting room Booking , Hot Desking , Car park Slot Booking , Digital cafeteria to pre order your meals at work, Employee commute solution, Survey forms. All Features are modular and the client can choose to subscribe to the relevant solution.
To know more about the solution, do drop a mail to [email protected]