How to improve collaboration with a meeting room booking system ?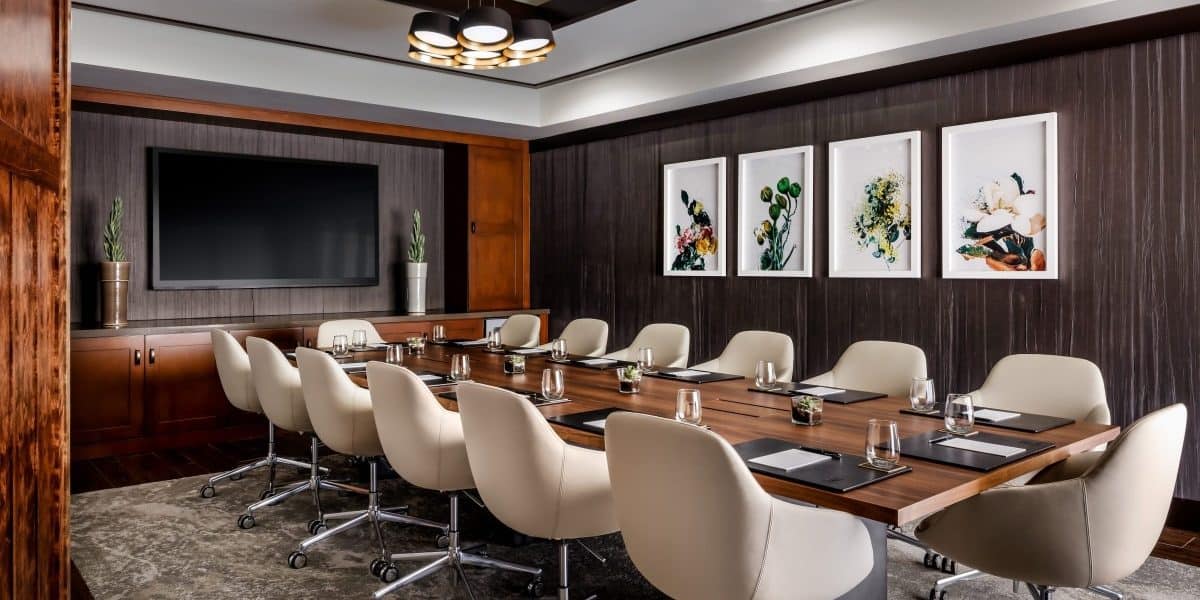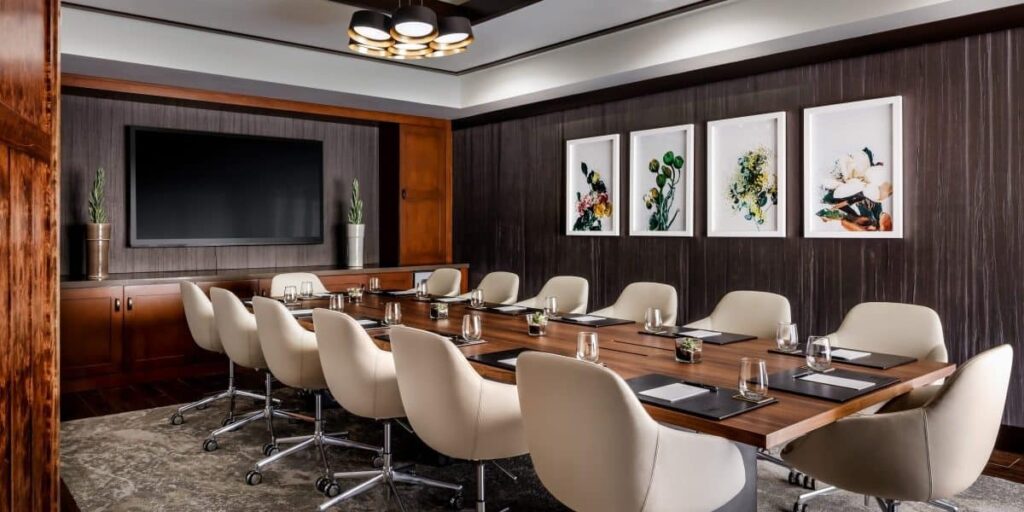 Meetings, one of the staples in a workplace, are not going to go away even if you have employees working remotely. To be able to improve your employee management process, you need to have some tools that help improve communication and make it easier for everyone involved.
With the prevalence of remote workers, there's a growing question as to whether meeting spaces still hold their value. With so many employees working from home, in coffee shops or other co-working spaces and places, do we still need actual meeting rooms that are within the workplace? Sure, coffee shops and parks can be relatively quiet and other coworking spaces have many advantages to offer – but that's not where work gets done! Work is accomplished when employees get into their offices with some level of privacy, that is task-oriented and offers the ability to accomplish their goals without interruptions.
Here we have discussed some tips to make this a seamless experience for both the management and the employees.
#1 Having a meeting room booking software
Effective software for meeting room is a requirement for a hybrid workplace. Meeting rooms still need to be handled with a correct structure, even though the hybrid work paradigm encourages flexibility. You may reserve and maintain rooms in real-time with the right meeting room booking system.
If you are looking for a solution that is cloud hosted with booking on the mobile app , calendar and on display outside the meeting room  , then Neoffice is your best choice. Neoffice is an all-in-one meeting room booking app that ensures smooth operations at your office or co-working space.
It offers an intuitive interface and allows users to book rooms online anytime they want. The application also tracks reservations, monitors room availability and automatically generates reports based on user activity. If there are any changes to existing reservations, such as adding or removing attendees or changing the location of meetings, Neoffice updates these details automatically so that no time is wasted on manual adjustments.
Neoffice comes with an extensive set of features that make it easy for managers to manage their employees' schedules or guests' visits efficiently with its software for meeting room.
# 2 Have defined layouts to suit occupancy
The goal is to design layouts that support a certain purpose and have a defined capacity as we examine meeting room infrastructure in a hybrid workplace. For instance, a meeting space measuring 10 feet by 10 feet is ideal for four to five individuals. You are squandering real estate if there is too much or too little space in that room. The creation of areas with occupancy levels should be your goal.
Marketing departments often have different needs than engineering teams, who may have their own set of requirements as well. Ensure that your software for meeting room understands this and provides an effective solution to offer seamless processes
#3 Ensure your space allows for collaboration
If you want staff members to work together on projects, then make sure they have the right tools to do so. When a meeting room is booked through 
the 
meeting room booking app, make sure to provide basic amenities like 
tables
for laptops and other devices, as well as chairs that allow for comfortable seating with good back support. These days many companies also offer standing desks, which give employees the option of standing while they work if they choose
#4 Ensure your space has been thoughtfully designed
You want employees who are working from home to feel comfortable when visiting corporate headquarters (or vice versa). As such, it's important to ensure all infrastructure and amenities are carefully designed. A meeting room can make or break a business's reputation, and it is essential that you create an experience that aligns with your brand. The first step to creating an excellent meeting room experience is to ensure that the space has been thoughtfully designed.
Here are a few ways to create a more enjoyable visitor management experience:
Ensure your meeting room space has all required and basic amenities
Ensure your employees are well-trained on how to use the systems in place.
Keep up with technology trends so you can provide the best possible experience for your customers.
Make sure your meeting rooms are clean, sanitized and comfortable for everyone.
#5 Name your meeting rooms for easy identification
When blocking meeting rooms using a meeting room booking app, one simple way to ensure that your meeting rooms have a consistent look is by giving them all names. This will allow employees who are unfamiliar with the building to quickly orient themselves when they arrive at work or an event. Make sure that the software for meeting room you are using has names that are easy to remember and descriptive of what happens in each room. For example: "Client Meeting Room" or "Team Lunch Room." You can also include specific information in these names such as department or purpose if you want to make them even more helpful for employees who aren't familiar with the building's layout.
#6 Focus on cleanliness and sanitization
You may think that this topic is superfluous, but we must emphasize it anyway because of the health and safety risks involved especially during times like the COVID-19 that gripped the world. You must make sure that the meeting space is sanitized and secure for everyone when it is used frequently. Your top priority should be a sanitization plan. You should use disinfectants to clean the meeting spaces after each use. Thoroughly clean surfaces with high contact. To monitor occupancy and further guarantee the effectiveness of your sanitization plan, employ a meeting room booking system. Additionally, it will help you assign the cleaning crew more effectively. You must think about and master sanitization plans if you want to stay on top of your meeting room management game
#7 Assign Rooms for Each Team
Almost all organizations have a number of main business divisions. This suggests that space is a valuable resource. It is advisable to step in and assign separate teams to distinct places to avoid confusion. The engineering, accounting, sales, and marketing divisions can all have private meeting rooms. Alternately, you might create a division between necessary and optional meeting areas. This brings us full circle to the second point: a meeting space with a clear purpose.
The key to successful meeting room management through the meeting room booking app is having the right tools at your disposal. Integrating the software into your meeting room management strategy can help make the process smoother and more efficient. The more automation you have in place, the better off you'll be.
With Neoffice meeting room booking software, you can find a suitable meeting room, block the room, notify the attendees and cancel or reserve the room with a single click. The solution is available on our webapp, mobile app and users can also book via calendar using our outlook addon. The solution also has a companion tablet app ( android and iOS)  which can be used for displays outside the meeting room.
Neoffice is built with a suite of workspace tools that help employees choose how and where they work while providing organizations with a platform to manage their hybrid workplace with ease and complete control.
The solution comes with 9 features on one single app – Team planner to manage a collaborative effort for a team, Seat Scheduling, Meeting room Booking, Hot Desking, Car park Slot Booking, Digital cafeteria to pre-order your meals at work, Employee commute solution, Survey forms. All Features are modular and the client can choose to subscribe to the relevant solution.
To know more about the solution, do drop a mail to [email protected]