How do you retain top talents in your organisation in a hybrid work model?
Working practices have changed, with the majority of employees selecting increasingly flexible career paths. According to research, some workers were ready to negotiate remote work agreements with their employers even before the pandemic. Therefore, talent retention becomes an important topic for debate in this environment where the majority of employees are negotiating for hybrid work. We will go through several strategies to draw in and keep great talent so you can stop wasting time and energy debating this scenario.
Things to consider to retain top talents in your organisation
Increase the workforce's ability to be more flexible.
Flexibility is the most important factor for workers when choosing their location of employment. Few employees are prepared to give up their flexibility since it allows them to maintain a better work-life balance, which is why the epidemic has forced workers to operate in a hybrid paradigm.
Numerous studies have shown that employees will leave an organisation without hesitation if it demands rigid operational settings rather than providing flexible ones. Therefore, offering employees the opportunity to work in a hybrid model would allow them to choose the days they wish to enter the office if the job they perform offers this flexibility.
Increase employment and career options
Having a constant culture of lifelong learning and skill development is a key factor in attracting and keeping talent inside the organisation. Employees feel inspired and valued when they are aware that the organisation respects their professional and interpersonal development. Create clear, tailored opportunities for professional and personal growth that are based on each employee's unique skills, objectives, and motivations. Provided they are aware of a path toward higher pay and obligations, employees are more willing to believe that their success personally contributes to the growth of the company.
Make options for IT support available.
Even technocrats occasionally struggle to keep up with all the changes in the corporate IT area, let alone laypeople. Employees had to become used to using several technological platforms for corporate cooperation nonetheless. Therefore, your employees will really benefit when you implement IT support in your company to close the gap between remote workers and technology advancements. The IT specialists can assist your staff by teaching them how to utilise new software or by explaining any new technology your company may have implemented. This will make it easier for your staff to handle any technological issues. This will help your staff understand that they are not left to handle any technical issues on their own. so filling in any gaps in corporate cooperation. It is without a doubt, one of the cutting-edge strategies for luring and keeping top personnel in the hybrid workplace.
ESOPs (Employee Stock Ownership Programs) 
Giving your staff employees awards or bonuses in this manner is a terrific idea. Giving your employees a stake in the company's success encourages them to stay involved. It is an excellent technique for a business to maintain profitability. However, it might not be the best option if your company is having trouble. Due to shareholding, which makes it difficult to keep great people, employees may exhibit the exact opposite enthusiasm.
Study what other companies are doing.
Today's workplace environment is highly unpredictable, and businesses are constantly experimenting to find the best solutions. Businesses are creating talent strategies, putting retention measures in place, and figuring out the ideal employee-to-manager ratios for a hybrid work style. Procedures that might initially seem uncommon may end up becoming the norm when everything is changing so quickly. To avoid losing top talent to competitors who are adjusting more swiftly, businesses must make an effort to obtain sufficient data on the results of the testing.
As hybrid models become the new standard, it is becoming more and harder to find and keep top talent. People now have the option to work from the location where they feel most at ease because of the idea of the hybrid work approach. Keeping up with the most recent industry trends and business procedures will help you draw in and keep top employees for your company.
You can keep the greatest employees around by periodically reviewing your personnel retention strategies and regularly soliciting suggestions and feedback from your workforce. Additionally, taking into account the aforementioned novel approaches to attracting new talent can help you hire new employees while keeping the ones you already have.
A hybrid workplace must build up a system that benefits both physically present employees and remote employees in order to be successful.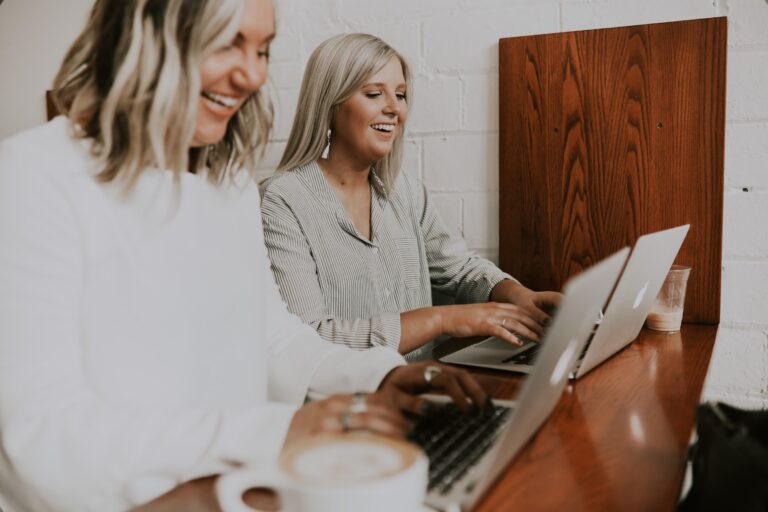 Strategies hybrid workplaces and leaders are using to succeed in the modern hybrid workspace:
They have faith in their staff
Even though data on remote productivity refutes this notion, it can be challenging for leaders who found their own success in an office environment to envision a high-functioning remote or hybrid work style. It takes a modest leader to accept being simply another face on a screen when they are used to ruling and reigning over their respective office castles. Companies that have implemented hybrid workplaces successfully are willing to go from a control-type of leadership to a more modern, people-centric style—a style that trusts employees to complete tasks from any location. The computing corporation NVIDIA exemplifies this with its "the project is the boss" mentality, according to which employees are free to set their own timetables and deadlines as long as the project is finished as planned.
They pay attention to their staff
Being physically away from people makes it more difficult to develop empathy for them, which is one of the main difficulties of remote or hybrid employment. As a result, remote workers could believe that their superiors and coworkers don't fully appreciate them or their potential. They are ready to change from a controlling leadership style to a more contemporary, people-centred style that relies on workers to complete the task at hand. Hybrid and remote work, however, also has benefits for communication. People who ordinarily wouldn't communicate with each other, such as those who live in different time zones or locations, can now interact virtually. Successful hybrid leaders are aware that they must seize these chances while avoiding isolation.
They actively seek out employee feedback in real-time, whether through routine pulse surveys, feedback sessions, or another method, to maintain employee trust and fairness. An open-door policy at "Wegmans" means that staff members are constantly free to speak with their managers in person. However, the organisation goes above and beyond with its Open Door Day programme, during which all leaders—managers, HR professionals, and executives—dedicate one-on-one time with staff members to talk about any subject they choose. Employees frequently interact with leaders who are two, three, or four levels above their immediate boss.
They promote equity among local and remote workers.
When workers are dispersed, it's far too simple to neglect individuals who don't interact with management in person as often. Successful hybrid leaders make sure that everyone is given a chance to work on projects and get promoted, and they maintain tabs on everyone to make sure nobody is left behind. These executives are also aware of the unfairness frequently experienced by workers whose positions do not allow them to work remotely. Frontline employees looking for jobs with more flexibility is one of the main causes of the Great Resignation. Successful executives make sure that on-site employees have the same flexibility as their remote counterparts to combat this.
They implement top-performing tools
One of the important factors that lead to the success of the hybrid working model is using the right tools for meeting room booking and visitor management software. In a hybrid working environment, when a person is at work they are expected to be able to make use of their own laptop or desktop computer, as well as use a shared device. In addition to this, they may need access to some type of shared amenities like meeting rooms.
The challenge with this type of environment is that you need to be able to manage all these devices in one central location. This is where a solution like Neoffice comes into play. With Neoffice, you can create an inventory of all your devices, which will include all the information about them. You can then assign them to specific users so that they know whether or not they should be using the device in question at any given time. This makes it easy for you because you don't have to worry about whether or not someone has taken their laptop home with them without asking first – it's all automated!
Neoffice Workplace Management Solution