How Conference Room Scheduling Software Can Improve Productivity of Your Team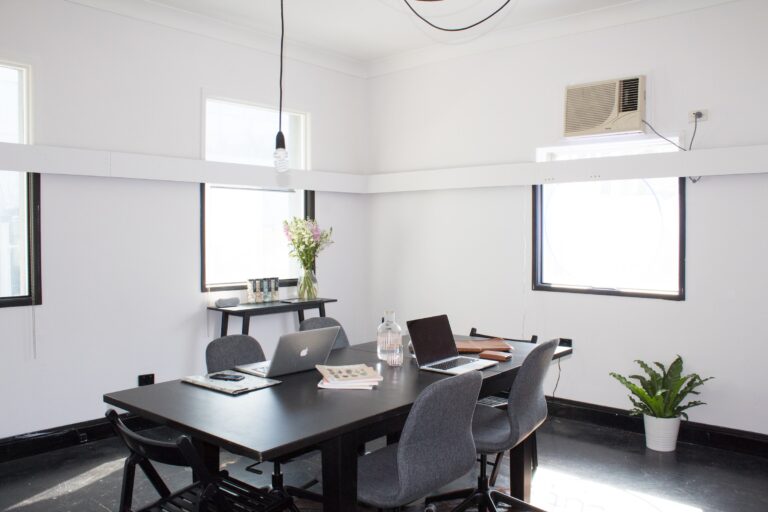 In addition to open workspaces and flexible work schedules, the modern office now offers technology solutions that are integrated with the workplace and allow for employee customization. A modern company must connect its employees to its conference room scheduling software through mobile access, touch displays, digital signage, and other means. Your staff will have more ease using the information from your conference room scheduling software if you use tablets like the Apple iPad or Microsoft Surface or kiosks to display it. This will also benefit your business operations.
Organizations are under pressure to adopt cutting-edge technology solutions that integrate with their current systems to modernise their workplaces since COVID-19 compelled many employees to leave the office. These innovations not only improve workplace efficiency and digitization but also solve security issues for workers.
Employees can have a more connected experience by using tablets or kiosk screens outside the meeting and conference rooms to allow for space booking or quick-view information. Employees can utilise these tablets and screens to discover which rooms are available, release those that aren't needed anymore, arrange upcoming meetings and events, and get the most recent information on space utilisation.
By employing push notifications and on-screen alerts that indicate when rooms are being cleaned and sterilised or if a room is closed due to contamination, tablets and screens outside conference rooms can also assist keep your staff safe. They also support policies that restrict the number of seats or spaces that can be occupied at once.
The Advantages Conference Room Scheduling
On-site touchscreen kiosks or digital tablet displays make work easier for your staff and offer a more individualised working environment. Users can check into rooms and reserve open spaces more easily by placing these displays outside bookable rooms. Tablets within and outside of these areas also offer real-time insight into which rooms are being used and by whom. They also serve as a hub for staff members and guests to get information about impending reservations.
The following are the main advantages of sharing information from your conference room scheduling solution on a tablet display:
Online meeting scheduling at any moment

More effective and productive meetings

Rightly managed space and real estate

Software capabilities for desk lodging and desk reservations

Robust analytics and reporting
Plan meetings at any moment
For a smooth employee experience, your conference room management software must be accessible from anywhere. You can guarantee that meeting room information is always accessible for any type of user by using a room scheduling solution that is accessible via the web, desktop, mobile, tablet, kiosks, and room signs. This level of effectiveness has a knock-on effect that improves productivity and streamlines procedures.
Effective & Productive Meetings
Any meeting that has scheduling issues will fail. It's crucial to physically or virtually gather all of your stakeholders in one space when you're seeking to create a productive environment and promote collaboration. Making this process simple is essential to encouraging a productive environment. You can guarantee that every employee can access their calendar and booking options anytime they need using room scheduling solutions that are easily accessible across mobile devices and tablets. If meetings need to be moved or cancelled, digital signage outside these bookable locations makes it simple to check in and release rooms.
Real Estate Management & Space Utilization
Organizations are attempting to better manage their real estate costs and make better use of their available square footage, particularly in light of the more recent emphasis on flexible workspaces and hybrid workforces. Conference room scheduling software provides real-time insights into space utilisation indicators, aiding in budgeting, streamlining scheduling, and boosting return on investment in real estate. You may monitor room usage and identify behavioural patterns with tablet or kiosk displays to further guide your space utilisation strategy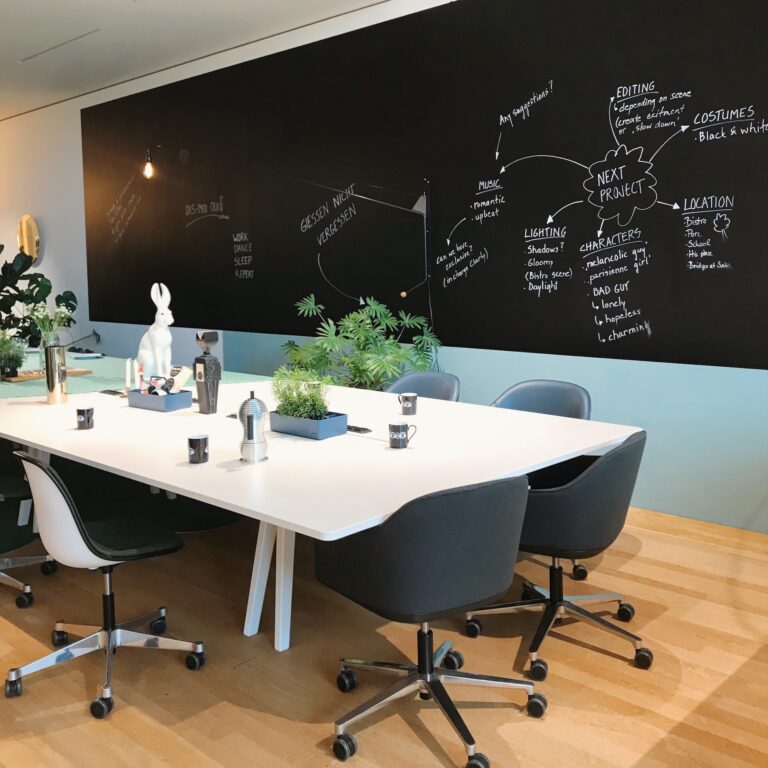 Booking & Desk Hoteling Capabilities
Desk hoteling has become more common as a result of COVID-19's fundamental changes to how we work and conduct ourselves in an office environment. Instead of having individual workstations for each employee, desk or space hoteling enables employees to reserve open seating areas in advance. By giving them clean, secluded workspaces, this idea promotes greater worker safety. Employees can reserve these spaces at any time, anywhere, and check in or out of rooms using their mobile devices, tablets, or kiosk displays outside of rooms and seating areas
A conference room scheduling solution's real-time reporting can offer data on the following:
What places have been used, by whom, when, and for how long? 

How frequently are these spaces booked? 

Which rooms are empty but not fully occupied?

Which areas require sanitization, and when were they last cleaned?
You can better understand how your office space is being used by looking at all of these data elements. You can use reporting tools to show if a room is available for use, in use, or scheduled for cleaning on tablets or kiosks outside of rooms, giving employees better visibility into whether or not they should use a certain space. 
Communication Without Friction
Your scheduling solution must be able to schedule meetings and workspaces across devices, tools, and departments. In addition to enabling communication regarding reservations on any device, including tablets and kiosk displays, a full solution should do so from anywhere.
Resource and Room Filters
Employees should have access to all relevant room information and resource alternatives when making a reservation so that they may choose the ideal location for their meeting. For users to choose simple, information on the room's size, seats available, available A/V and other technical resources, catering possibilities, and a host of other factors must be presented. Employees can schedule, change, and cancel meetings immediately from displays and kiosks outside of rooms, providing more flexible meeting scheduling possibilities.
Contact Tracking Features
Options for sanitization, social isolation, and contact tracing will all be included in a good comprehensive conference room scheduling system. Your scheduling software ought to be able to show you which rooms a COVID-19-positive employee utilised, when they were last cleaned, and when they last used them. It ought to be able to indicate to other staff members when that space is once more accessible. Digital signage outside these rooms can display all pertinent information to staff members and discourage reservations if a space has been contaminated. Other workers who may have entered the room around the time the infected worker did can be alerted by this capability, allowing them to be aware of their risk and take responsibility for their health.
What Specifications Should Conference Room Scheduling Software Displays Include?
Making your employees' lives easier is the main goal any conference room scheduling solution should pursue. Room and space booking is now more important than ever because of the new trend to flexible and hybrid working as well as COVID-19 safety measures. For your scheduling solution for display tablets, some essential characteristics include:
Unimpeded communication

Resource and room filters

Capabilities for tracking contacts

Integrations of hardware, software, and IoT
Integrations of hardware, software, and IoT
A complete scheduling solution must be compatible with the IoT sensors, software, and hardware your team uses every day. In order to give current bookings and reservations across all systems, conference room scheduling software should be accessible on all devices and link with other applications your employees use, such as Google Calendar and Outlook.
Furthermore, a lot of workplaces and buildings are converting to more IoT technology, including sensors and triggered workflows. For instance, you should be able to integrate your room reservation system with HVAC room sensors so that the HVAC systems only operate when there are meetings. This lowers expenses for your company, conserves energy, benefits the environment, and enables a more individualised booking experience.
Neoffice meeting room and conference room booking system can be an efficient addition to your organisation fulfilling all these criteria and more!
Neoffice Hybrid Workplace Management Solution
Neoffice is built with a suite of workspace tools that help employees choose how and where they work while providing organizations with a platform to manage their hybrid workplace with ease and complete control.
The solution comes with 9 features on one single app – Team planner to manage a collaborative effort for a team, Seat Scheduling, Meeting room Booking, Hot Desking, Car park Slot Booking, Digital cafeteria to pre-order your meals at work, Employee commute solution, Survey forms. All Features are modular and the client can choose to subscribe to the relevant solution.
To know more about the solution, do drop a mail to [email protected] or a call us on our Helpline +91 80 4680 5757