VISITOR MANAGEMENT SYSTEM
Welcome a visitor,

Send back a friend.
Welcome a visitor,

Send back a friend.
Our Visitor management system ensures that your guests have a seamless delightful experience from check-in to checkout.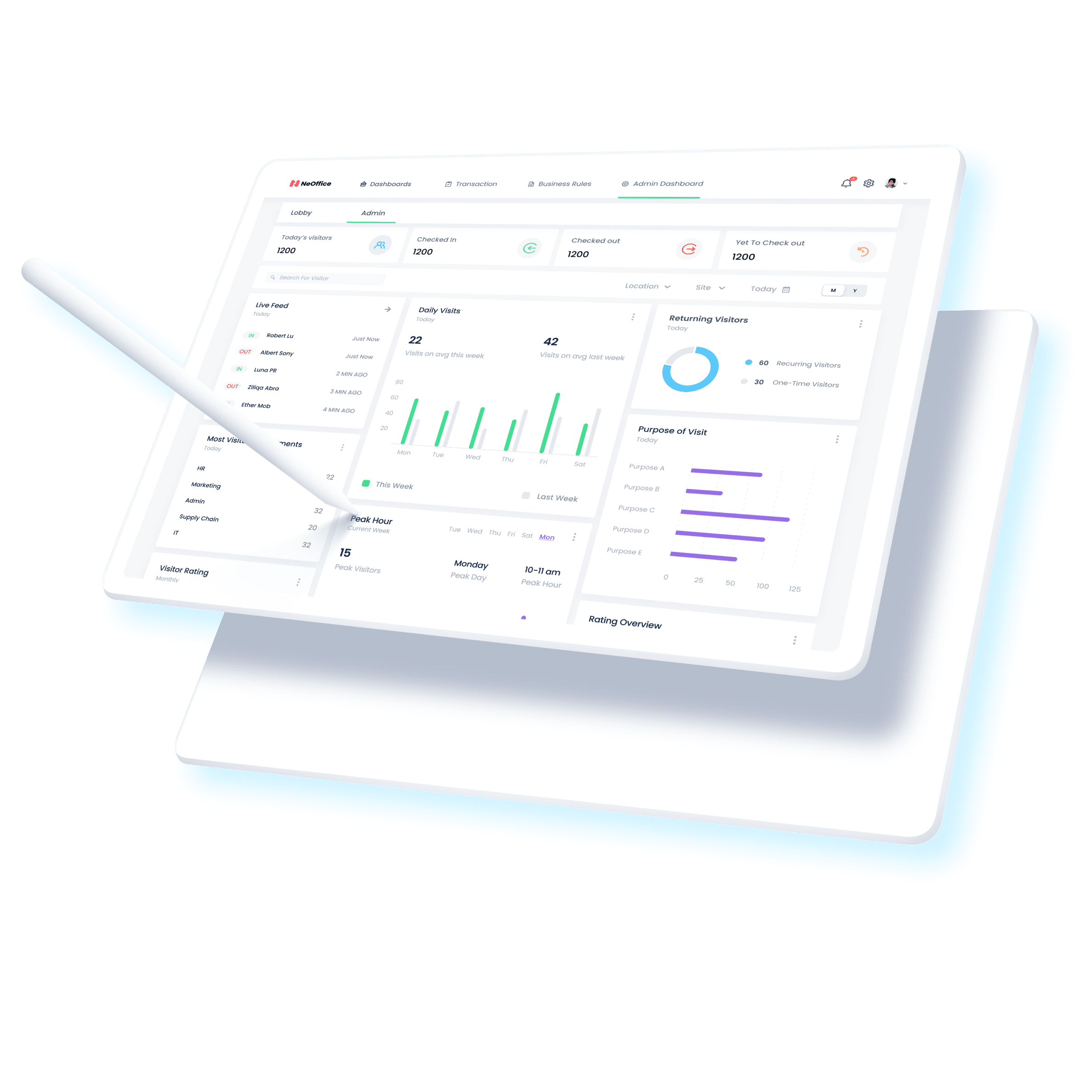 Features which help to make lasting impressions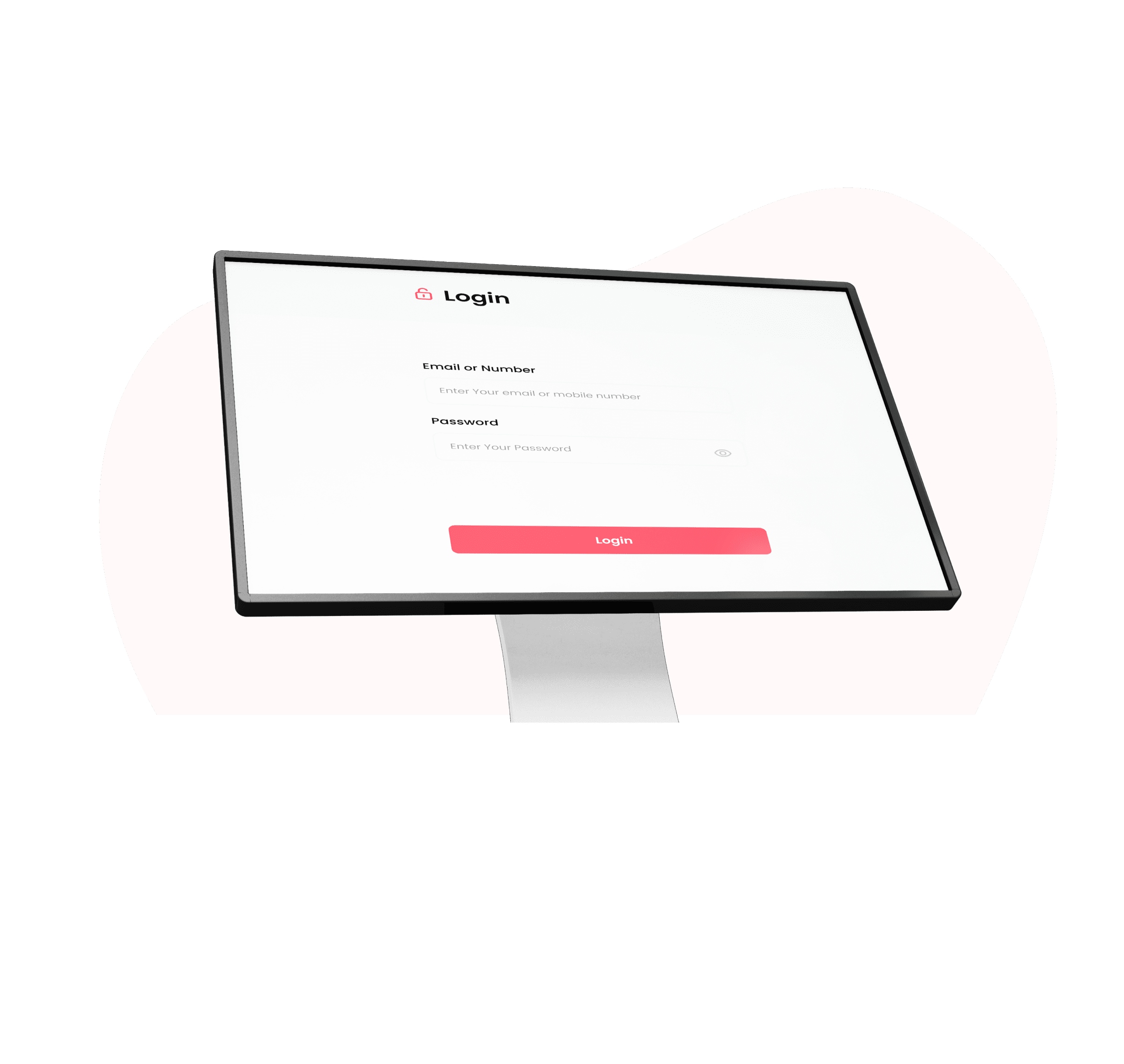 Bid farewell to long queues and manual paperwork. Our intuitive software streamlines the check-in process, allowing your visitors to breeze through the reception effortlessly.
Keep your premises secure and maintain a complete digital record of all visitors. Our system offers instant badge printing and real-time visitor tracking to ensure peace of mind.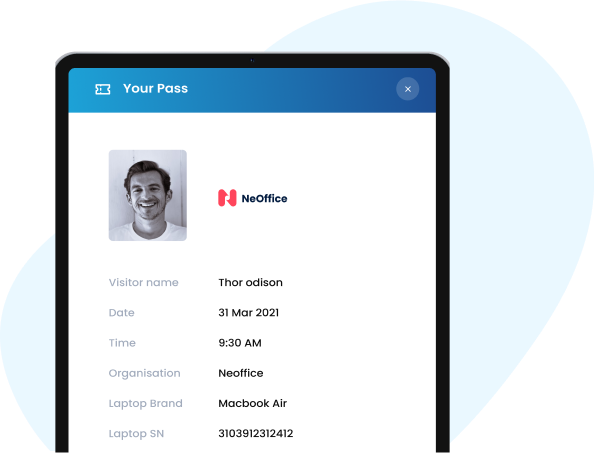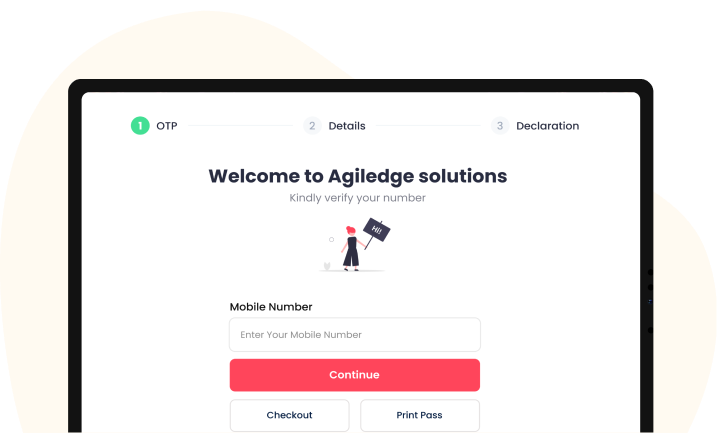 Make a lasting impression on your guests by incorporating your company's branding to the check-in experience. Create a professional and personalized touch for every visitor.
Stay informed at all times with automatic notifications. Our system alerts hosts about the arrival of their guests, ensuring a warm and timely reception.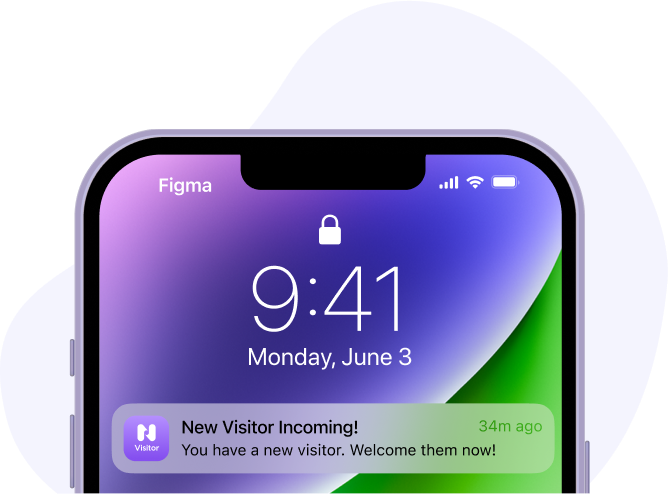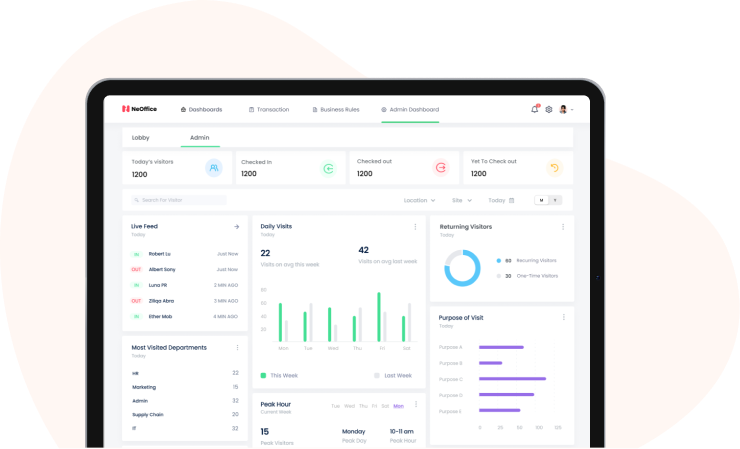 Access valuable data and insights on visitor traffic, peak visit times, and more. Use this information to optimize your operations and improve your visitor experience.
Option to collect feedback on their experience at your office. Frame questions and response options for visitors to respond during checkout . Use this feedback for improving experie