The pros and cons of the hybrid work model
Working remotely has now become the norm, however, after the effects of Covid-19, a new type of workplace is emerging: the hybrid workplace. There are many benefits to working remotely for knowledge workers, including fewer distractions due to no commute and flexibility in working hours and location.
It was a transition that worked. Some employees thrived during the epidemic because they were no longer constrained by the walls of the office. This has disproved the presumption that working remotely hinders productivity and cannot yield as many results as office labour. Many occupations that were formerly thought to be unimaginable in a remote setting have effectively adapted to a new setting.
There were drawbacks despite the initial benefits that many knowledge workers experienced. Senior employees with families benefited most from remote work, whereas younger, single workers reported feeling lonely and having fewer prospects for advancement. Employers are starting to encourage workers to return to work as the months go by and more vaccinations become available. Not everyone was looking forward to going back to work. As a result, there is discussion over the type of workplace we ought to go back to. This opened the door for a new type of workplace structure known as hybrid-remote workplaces.
The hybrid workplace model: What Is It?
A concept that mixes remote work with office work is known as a hybrid-remote workplace. Employees can choose to work in the office or from home. In the same way that schools provide a hybrid learning environment where some classes are held on-campus and others online.
Setting Up a Hybrid Workplace
In a hybrid approach, you have freedom and autonomy over where and when you work. This is good for many workers (and companies). Although the concept of hybrid work sounds fair—allowing employees to choose whether days they wish to work in the office or from home—there are nuances that pose difficulties.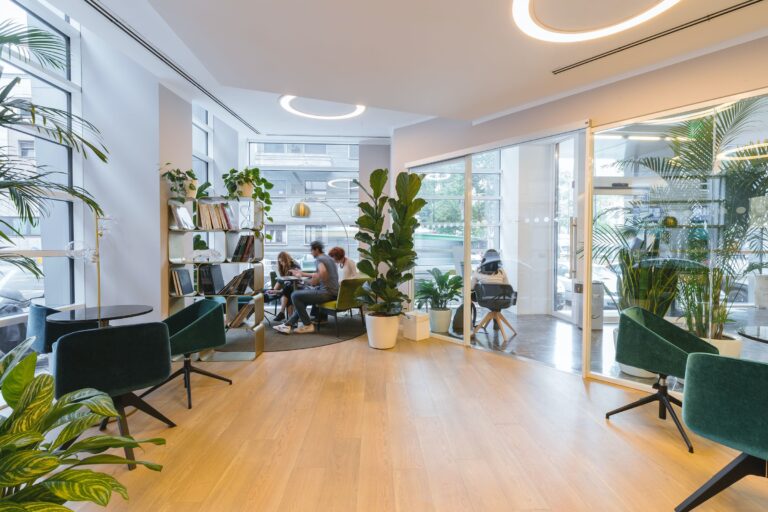 Nicholas Bloom says that few businesses will be able to return to the typical office in an episode of his podcast. Employees will prefer to work for organisations that provide them with the flexibility of a hybrid model since the talent war is once again in full gear.
However, the future of labour will take one of three forms depending on the organisation:
Employees are completely free to decide whether or not to come to work.

Employers (such as Google) determine which days are acceptable for employees to work from home versus in the office. "Three days in the office and two days wherever they work best" are how their employees will spend their time.

 Allow teams or departments to determine whether certain days are workdays or not.

Whatever the groups decide, there will be some trial and error. Concerns and doubts regarding how employee onboarding procedures would function in a hybrid workplace are shared by many firms. Other businesses are concerned about how to manage workers who telecommute and whether they require employee apps to do so.

There is no doubt that the hybrid work model will be the norm in the future of employment, but we are still unsure of what the standard will be.
Let's now examine the advantages and disadvantages of a hybrid working model.
The Benefits Of A Hybrid Work Model
The Benefits Of Hybrid Work For Workers
Being a part of a hybrid workplace has a variety of benefits for employees. They consist of the following:
Promotes a better balance between work and life

Reduce any fear that staff members may have about returning to the workplace.

Fairer working conditions for those who look after family members or people with immune system problems

Clearly separating concentrated work time from collaborative work time
The Benefits Of Hybrid Work For Businesses
A workplace model benefits more than just the employees. Businesses that use hybrid working arrangements will gain the following:
Cheaper office space costs

Greater talent availability in many areas

A flexible workforce capable of switching to a fully remote position as necessary

Workplace hybrid arrangements offer greater flexibility. Companies will have to embrace new working practices to do this, though.
For instance, new hires will require tutorial videos that show them how to finish their assignments and keep up with the rest of the team. The sales team will also undoubtedly want a robust CRM, whereas your social media manager will require access to an Instagram scheduler or a personal calendar for upcoming postings.
It will be necessary to handle employee development as well. How will mentorship be provided to employees in a hybrid workplace? Remote workers will need additional chances to interact with senior leaders and avoid feeling inferior to those who work in offices. Let's consider the difficulties presented by mixed work settings in light of these issues.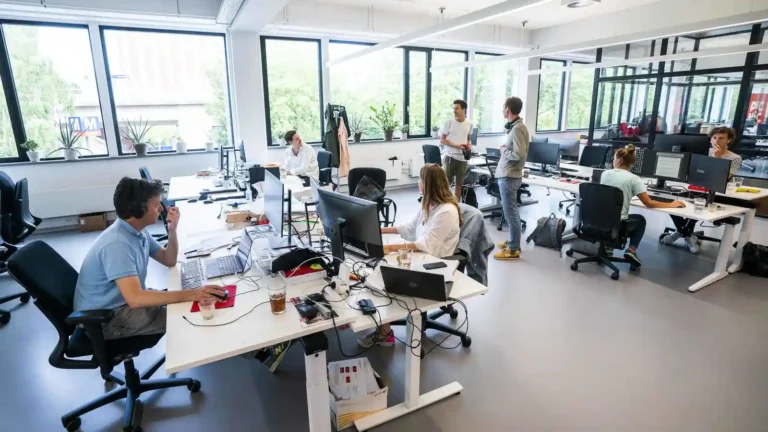 Advantages And Limitations Of The Hybrid Workplace Model
The hybrid work style has a number of drawbacks that must be taken into account despite its benefits.
The Drawbacks Of Hybrid Work For Workers
Employers initially worried that the pandemic would have a negative impact on production. But the reverse took place. Employees that worked from home put in more hours, which increased output. An overburdened culture could infiltrate the hybrid workplace model if left uncontrolled. They tend to overcompensate by being late or making themselves available outside of usual working hours because they are concerned that their office colleagues may feel they are deficient since they are out of sight.
Employees' chances of getting promoted may suffer if they work remotely.

Longer hours are worked by remote employees, which might cause burnout.

A gap between office workers and those working remotely

Finding a balance between when employees should be in the office and whether it is possible to have both fully in-office and totally remote personnel
The Drawbacks Of Hybrid Work For Businesses
Leading teams that are internal and remote is a particularly difficult issue for managers. Some businesses have chosen to use intrusive surveillance tools to monitor their remote workers. Clearly, this is not the best strategy for preparing for the future of work. Employers must ensure that their staff members have the resources necessary to do their jobs well wherever they are in addition to the difficulty of management. In order to ensure fair working conditions for all employees as well as the security of the company's data, the IT department of a hybrid office should be able to manage a jumble of various personal devices connected from erratic locations and assist with the installation of mobile antivirus on every device.
Conversely, ensure that the teams in charge of your marketing, design, and other functions use secure resources. This is in reference to YouTube thumbnail downloaders for your video marketing as well as mobile apps for creating Instagram grids.
Employers must make an investment to adapt their current office space in order to accommodate flexible workers if they want to successfully shift to a hybrid workplace. This entails giving employees a range of workspaces to perform at their best, such as shared break places, silent focus areas, and specially designed meeting spaces that can be rapidly switched out for activity-based work. Employers, on the other hand, also need to get the right equipment, such as visitor management software, conference room management for business operations, and more.
Organizations will therefore have to deal with the following drawbacks of hybrid work:

Because they can't "see" their staff in action, managers may micro-manage them.

Building inclusive and egalitarian cultures that don't favour on-site employees over remote ones will require conscious effort.

Ensuring that all workers have access to the tools and technologies, they need to perform their jobs.

rearranging the workplace to accommodate both in-office and remote personnel
The hybrid office needs improved functionality, such as plugs for charging devices, conference displays for easy communication with distant collaborators, and robust Wi-Fi everywhere people might want to do things. Such changes can be extremely difficult for businesses housed in older structures.
It might be challenging to build or sustain relationships with coworkers in a mixed workplace. You cannot simply turn around and have a conversation with them at their table if you do not share the same physical area. You can also use online resources like Dexatel, which integrates SMS, Zoom for video conversations, and Slack for business communication.
As some employees continue to work in the office, creating perceived groups that can leave individuals far behind and, more unfavourably, alone, this divide in the working experience becomes even more obvious. A smart manager can address this by modifying the company's team-building exercises to ensure that they include all staff members and by planning frequent social gatherings that are open to everyone, regardless of location.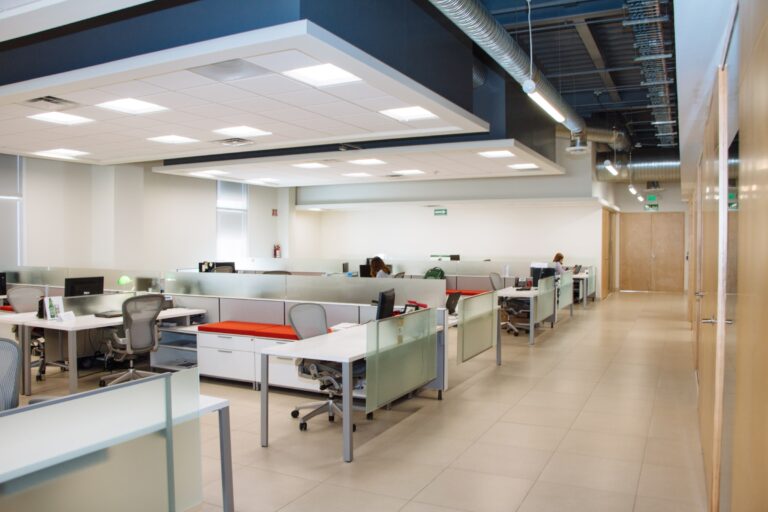 In the post-pandemic society, hybrid work will predominate as the workplace model. Trial and error is unavoidable because there isn't yet a standard operating procedure that businesses may adhere to.
Companies will need to be aware of the complexities of hybrid employment if they want to successfully transfer workers back to the workforce or establish a business that attracts people who value flexibility. The coming year will be interesting for the world of employment. It is still unclear which model will succeed and what strategies will be effective. However, the advantages and cons can still be considered to guide whatever choice businesses choose
How Can We Create Successful Hybrid Cultures Together?
Keeping employees linked is a crucial first step in developing a strong hybrid corporate culture. Employees will struggle if there is no culture of mutual support and adequate opportunity for development. Another important aspect that is essential for a smooth hybrid workplace is hybrid workspace management software for simplifying processes. With these tools, it will be easier for you to manage the transition of your employees from one work environment to another.
With the help of Neoffice tools, you can get an overview of the activities taking place in your office and also manage the movement of people between locations as well as between different modes of working. This will help you reduce costs while ensuring that all employees are able to collaborate effectively with each other.
Neoffice Workplace Management Solution