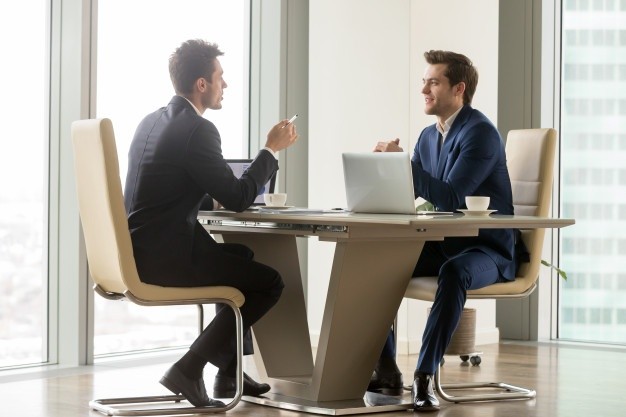 In many enterprises, where guest walk-ins & client meetings are a constant, having an integrated Visitor Management Software is of utmost importance. Welcoming visitor's post-pandemic has become much more challenging in terms of streamlining timelines as well as have all logistics in place. Queries like How do you handle walk-in visitors who do not have an appointment? What is the best way to manage visitor information? Is it feasible for be present at all times at the front-desk to welcome and direct visitors?
This is where an efficient visitor management software can effectively solve all the above problems and many more.
What does a visitor management software do?
With an efficient guest management system (VMS), you can track, control and monitor your visitors in an effective way to provide them with a satisfying visitor management experience. The following are the advantages of having a visitor management system like NeOffice:
Check-in and check-out through touch-free technology:
Having a Contactless QR code-driven VMS, minimizes surface touch and in turn ensures that everyone has a safe entry to office.
Simplified Employee Experience:
Visitors can be pre-registered by employees. When a guest arrives, personnel will be notified through alerts. Employees' life is made easier as a result of this.
Maximize Data Collection:
As part of the visitor management process, you can also collect OTP-verified contact & health information, and ID proof from visitors on entry. This way you can gather more information about your frequent visitors, their purpose of visit, company's hosting capabilities and so on which can further aid in providing an enhanced experience in the future.
Improved Visibility:
As part of visitor management, real-time dashboards provide front office staff/guards with better visibility on visitors. This function allows you to track, control, and monitor the activities of visitors on your property and restrict any unwarranted entry of people.
Greater Security:
Physical logbooks are freely visible in restricted places, which presents a significant challenge. The Visitor Management System solves this issue by safeguarding the data. In the event of an emergency, the system promptly alerts guests to leave the premises. It blacklists unauthorised users, hence improving organisational security.
Increased Productivity: 
Front-office workers must spend the majority of their time welcoming visitors, gathering data, and telling the host about the visitor. If these tasks can be automated, the life of your front-line employees will be made considerably easier. Employee notification allows for trouble-free visits. Employees generate a list of expected guests. It is simple to gain insight into visitor and employee engagement hours
Positive Visitor Experience: 
A well-equipped VMS is sure to leave an indelible impact on stakeholders and visitors when they visit the office. A seamless process will go a long way in fostering a good relationship and add value to your organization.
A successful visitor management system expedites your front office operations, relieves your front office personnel of manual entry, keeps your workers in contact with their guests, and allows your visitors to enter quickly with digital check-ins. Our NeOffice Visitor Management Software ticks all the above boxes in providing a smooth and pleasant experience for guests without compromising on safety and security.