Booking and Managing Desks

Has Never Been This Simple
Schedule a demo and find out now !
Search for Your Preferred Desk and Check Its Availability.
Select and book your desk, check in and start working.
Clients who have trusted us for their Desk Management Automation
Neoffice Helps You with Technology to Manage Your Desk Inventory Management
Book a demo, and discover how Neoffice can elevate your employee experience for your workspace bookings.
Many ways to manage your seat inventory
Neoffice offers you 3 ways you can manage your seat inventory planning and booking
Your employee can in a jiffy book a hot desk of their choice from our mobile or webapp. 3 clicks and the booking gets done. Checkin from the QR code scanner and you are all set for a productive day.
Employee can request a desk for a specific time interval .Workplace team can check availability and reserve the same. Booking info pops up on the Digital pass of the employee app
Automate your entire workforce seat allocation by scheduling employees to specific desks based on their rosters – daywise or different shifts. Saves you time and effort.
We have also built these insightful features for your convenience
Create Exclusive Team Spaces
Block high-impact work spaces for members of a team. This feature allows you to create a space where your team members can come , wokr together and collaborate on projects and share resources. These spaces can only be booked by team managers , so you can have many dedicated areas for specific teams.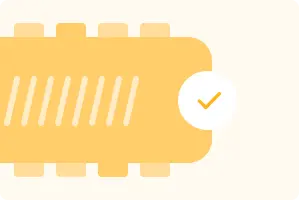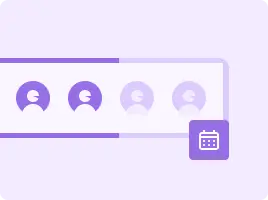 Employee can check-in and check-out from their desk using the QR Code scanner on app.Avoid ghost bookings and manage seat availability in our interactive dashboards and heat maps
When a employee books a desk, a digital pass gets generated on the app which has all information pertaining to the booking . Employee can reschedule the time or cancel the booking from the office pass section .
Hybird work is all about collaboration. Employee can plan their month schedule and mark days they are WFH ,WFO , on travel etc on the team planner . The team can view each other schedule and can plan in person collaboration meeting at office or virtual based on this. Managers can access this tool to review and also smart schedule for allocating seats for his team members.
Multiple Platform Integrations
Our Solution helps powering your workplace with multiple integrations . We can integrate with any cloud based Solution with a API.
Want to Optimize Your Desk Utilization ?